"Irving Penn and Me" vol. 1 Taku Satoh
In celebrating the "Irving Penn and Issey Miyake: Visual Dialogue" exhibition starting September 16, leading creators from all walks of art speak to us of their fascination with Irving Penn photos.
Photographs that Delve into the Essence Up Front
──Please tell us about your connections with Irving Penn photos.

I had seen Irving Penn's photographs here and there, for example, in "The Works of Ikko Tanaka and Issey Miyake", the portrait of Miles Davis, Flowers, and fashion photography, and although every one of these left a lasting memory, they were scattered as separate "dots" in my mind. The first time these dots came together was when establishing 21_21 DESIGN SIGHT during a discussion regarding the types of exhibitions to hold and what kind of themes to feature. It was during this conversation that Issey-san presented me with various documents. This was several years ago.

What I remember most were the photograph of the woman's lips smothered in chocolate and the photograph of bread, salt, and water. When Issey-san showed me those pictures, I was blown away by Mr. Penn's ability to delve into his subjects and the exquisite skill at which he did it.

The chocolate photo is a close-in shot of a woman's lips; a look at this photograph will open your eyes to all of its intrinsic elements. The same can be said for the bread, salt, and water photo. He never shoots from an angle, and instead, he faces his subjects head-on and digs into their essence. It throws various questions to all those who see.

At the time, I was very interested in water and convinced that we could create an exhibition that focused on this very abstract but indispensable element in our daily lives. When looking at Mr. Penn's photos, I am constantly reassured that the things rolling around in our daily lives have in it the possibility to become an exhibition theme if we dig deep enough into their true essence. The experience of learning all this from a single photograph was very exciting.


──You are in charge of graphic design for this exhibition. How does it feel to work with Irving Penn's photographs in your work?

I never thought I would lay out photographs by the great Irving Penn. When Ms. Midori Kitamura, the director of this exhibition asked me to take on the design, the first thought that ran through my head was that Ikko Tanaka is the only person that can add words to Penn's photographs and I also had doubts as to whether I could fulfill such a big role.

The main visual of the flower and Mr. Miyake's clothing in one picture was proposed by Ms. Kitamura. I think this was a very daring challenge only possible by Ms. Kitamura who has worked with Penn and Issey-san over the years. Normally, when handling photographs shot by great masters such as Irving Penn, one would leave the work untouched without any trimming. It would be unthinkable to use a Penn photograph as material to be altered. However, when showing the photos of the flower and clothing in one picture, there was no choice but to add some alterations. Applying work on Penn's photograph, which was one completed piece of work in itself, was a very nerve wrecking experience. But, the honor of such rare opportunity and the chance to focus face-to-face with Penn's photograph, resulted in a visual like none before.


──Lastly, please tell us about your recent work.

A program called "Design-Ah" started on NHK Educational TV starting April and I work on the program together with Yugo Nakamura. The program speaks to children on "what is design" but it has helped us, the creators, also look back and think about its essence.
(interviewer: Keiko Kamijo)

Taku Satoh
Graphic Designer
Graduated from Tokyo University of the Arts, majoring in Design, in 1979; completed graduate course at the same university in 1981. Initially joined Dentsu Inc., then established Taku Satoh Design Office in 1984.
He has dealt with package designs for "Lotte' s XYLITOL Gum," and "MEIJI' s Oishii Gyunyu"; graphic designs for "ISSEY MIYAKE PLEATS PLEASE"; logo, signature and furniture designs for "Musashino Art University Museum & library".
His works is wide ranging, such as director of "21_21 DESIGN SIGHT" and involving in planning and art direction of "Nihongo de Asobo (Let's Play in Japanese)" and general direction of "Design Ah" which are TV programs on NHK educational channel.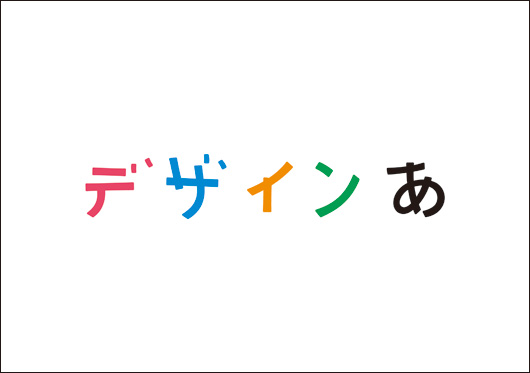 September 9, 2011 7:59 PM|Design,Irving Penn and Issey Miyake: Visual Dialogue,Photograph