contents
Director
Enthralled by an Attitude of Honest Creation
There is something indescribably charming about the objects created by the selfless hands of someone who is neither an artist, nor a craftsperson.
"When I was the age of these children I could draw like Raphael, but it took me a lifetime to learn to draw like these children," are Pablo Picasso's famous words. This sentiment was in common with Soetsu Yanagi and alludes to the pureness that a devoted mind instills in a creation.
Samiro Yunoki, a stencil dyeing artist who is still passionately active at the age of 96, took me by surprise when he said "I am not seeking a title of stencil-dyer or a category of Mingei. I simply seek Another Kind of Art." This instantly made me think that the 'Mingei' coined by Yanagi is in fact expressing the way of life of the people who create it.
These honest creators want anything but to be slotted into a category. If they look likely to be, they will unconsciously want to break free. They possess an aloof attitude of not wanting to be restrained by form or method. Mingei entails a freedom of not demanding a set finished look.
We love, respect, and are moved by Mingei. We don't need information about who, when or how it was made. It's simply about looking at a creation, being enthralled by its charm and thinking "Wow. This is amazing."
Naoto Fukasawa
Profile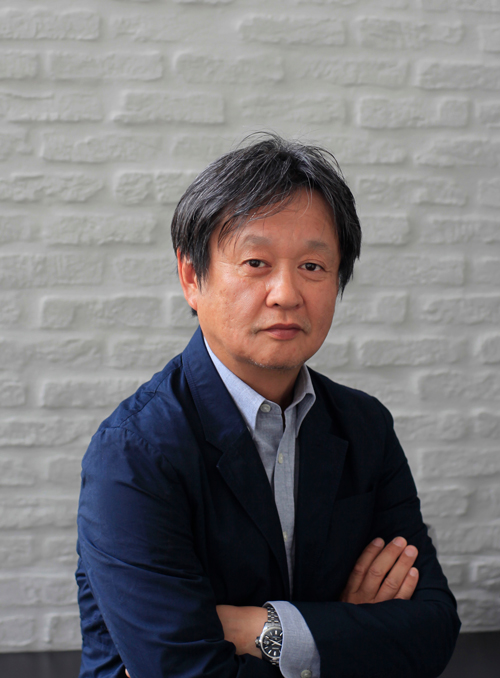 Naoto Fukasawa
Naoto Fukasawa is a Japanese product designer. Fukasawa collaborates with world-leading companies and brands. He has also worked as a consultant for major domestic manufacturers. Winner of numerous awards given by domestic and international institutions, including the 2018 Isamu Noguchi Award. He published a few books, the recent one is 'Naoto Fukasawa EMBODIMENT' (PHAIDON). Since 2012, he is the Director of Nihon Mingei-kan (The Japan Folk Crafts Museum).