contents
21_21 DESIGN SIGHT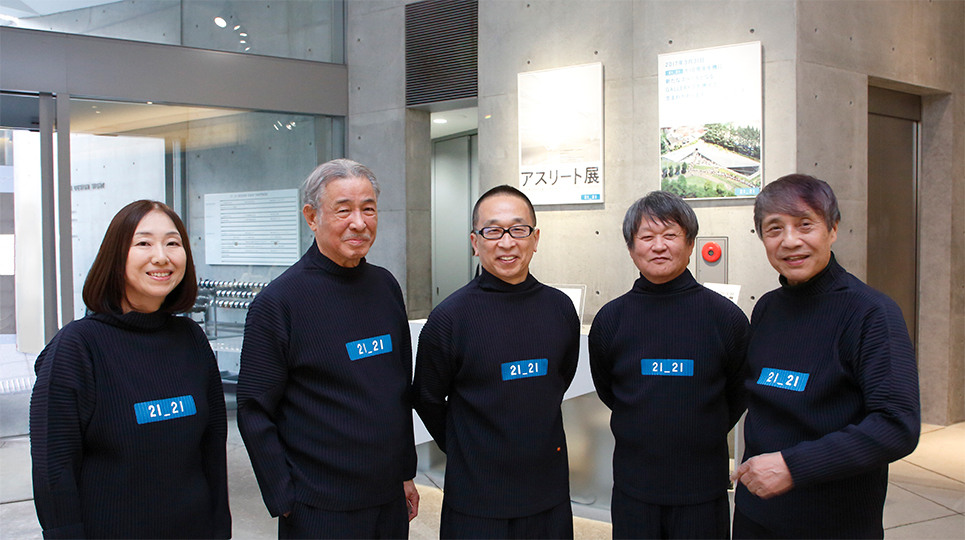 At 21_21 DESIGN SIGHT on March 30, 2017
From left: Noriko Kawakami, Issey Miyake (Founder), Taku Satoh (Overall Director), Naoto Fukasawa, Tadao Ando
21_21 DESIGN SIGHT is a venue to redirect our eyes to everyday things and events, and create various proposals and communicate numerous discoveries from the design point of view. Our aim is to promote understanding and interest in design by involving designers, company people, engineers, craftsmen, and the general public.
21_21 DESIGN SIGHT holds exhibitions devoted to the theme of "everyday life" with multidirectional programs such as talks and workshops; visitors can be exposed to the pleasures of design and have new experiences filled with surprises. Uniquely most of these exhibitions are directed by designers.
Design is a way of making life fun and rich as well as expanding the potential of people's thoughts and actions. Design is not only about something that can be seen, but also helps build human-to-object or human-to-human relationships. 21_21 DESIGN SIGHT is the hub where the future of design as culture is discovered and created.
Name & Logo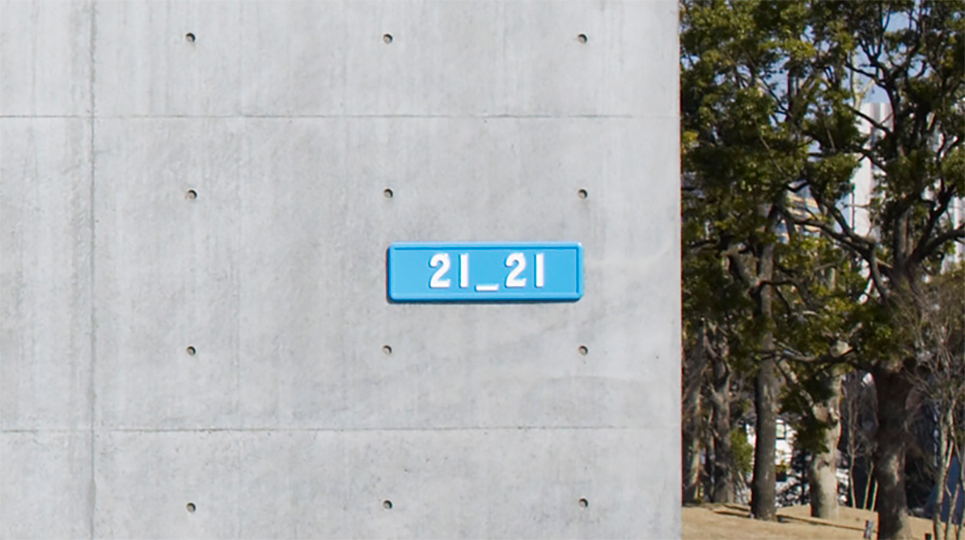 The term "20/20 vision (or sight)" is used to describe perfect vision in English. 21_21 DESIGN SIGHT was named with our intention that it would be a venue which offers vision beyond 20/20 to see what is ahead. SIGHT is the sight essential to design perspective and observation. It is read as "two-one two-one design sight."
21_21 DESIGN SIGHT has its own symbol, a plaque called "The Product Logo," made of a sheet of metal. The plate, inspired by a style of address display panel seen anywhere in Japan, indicates this facility as being a "place" of design. This also represents something that we see all the time but never pay attention to. It fits our concept that design should give life to the potential hidden within our daily lives.
The distance between the numbers 21 and 21 is meant to be the space between human eyes, which describes this place as the "viewpoint" of design, i.e. Design Sight, and how important it is to observe things with a mind free of distractions.
History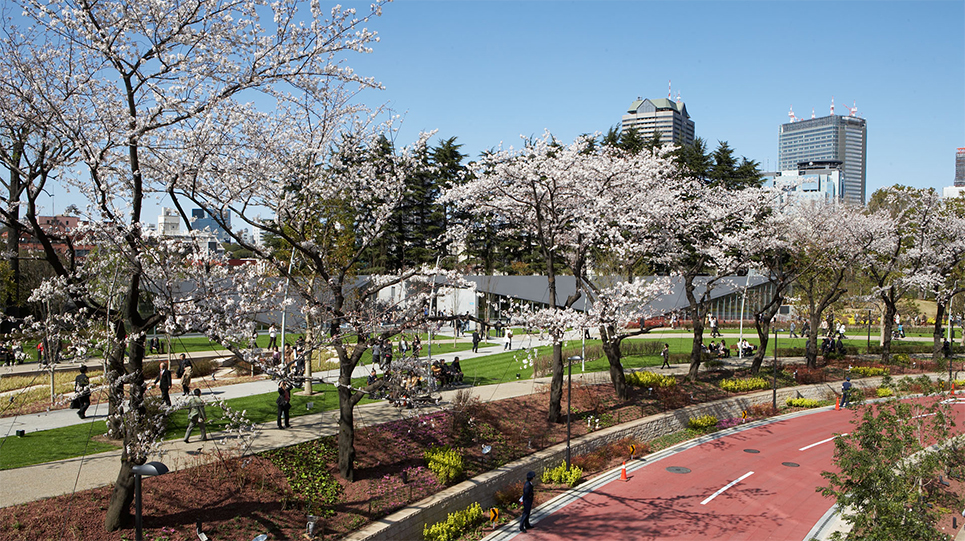 Since the 1980s, Issey Miyake has believed in the necessity of a design museum in Japan, and has discussed its importance with Isamu Noguchi, Ikko Tanaka, Shiro Kuramata, Tadao Ando and other creators.
In January 2003, his article titled "Time to Create a Design Museum" was published on Asahi Shimbun and created a sensation. Following the article, 21_21 DESIGN SIGHT opened in Tokyo Midtown in March 2007, with great support from Mitsui Fudosan Co., Ltd. and others.
Three directors, Issey Miyake, Taku Satoh and Naoto Fukasawa, and an associate director, Noriko Kawakami consider the themes and details of the programs including exhibitions held at 21_21 DESIGN SIGHT. 21_21 DESIGN SIGHT was awarded the Special Prize of 2014 Mainichi Design Award for "Presenting versatile prospects of design."
In March 2017, 21_21 DESIGN SIGHT opened Gallery 3 a new space in honor of its 10th anniversary. At the same time, Taku Satoh has been named as its overall Director. Now, 21_21 DESIGN SIGHT is exploring the relationship between design and society in a situation that is more multifaceted and open than before, asking questions, and actively tackling experimental programs as well.
At Pace Gallery, New York on May 13, 1988 / From left: Tadao Ando, Isamu Noguchi, Issey Miyake

zoom in

"Time to Create a Design Museum - Making the Most of Japan's World-Class 'Natural Resources' in Design -"
Asahi Shimbun, published on January 28, 2003

Special Prize of 2014 Mainichi Design Award