contents
THIS PLAY!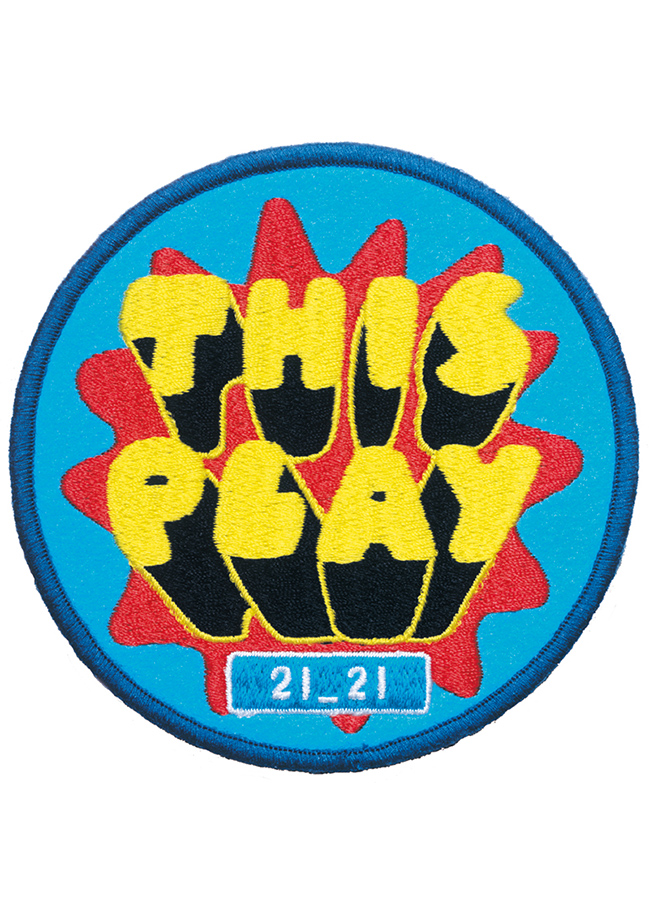 "Display," meaning to "show and spread," evolved into "THIS PLAY." The clothing shaped like eyes and nose introduced new excitement when they were rearranged in a "pin the tail on the donkey" fashion. It focused on a "Display" effect, which brings us surprises and stimulates communication between people.
Date: September 11 - September 24, 2007
Director's Message
THIS PLAY!, is a play on words based upon the exhibition's theme of display, will see a number of fashion designers and friends invited to "play" at the Tadao Ando-designed 21_21 DESIGN SIGHT.
The experimental series of displays range from ones which explore the links between the fashion and gaming worlds, presentations that provoke an emotional reaction in the viewer, or even clothes that change their form as people interact with them.
So cast off your focalized old wardrobe, and have some fun with a fresh new you.
Kosuke Tsumura
Outline
Organized by

21_21 DESIGN SIGHT, THE MIYAKE ISSEY FOUNDATION

Supported by

A-net Inc.

In cooperation with

Shachihata Inc., NANASAI CO., LTD., Fukuske Corporation, YAMANASHIKENORIMONOSEIRI Co., YAMAHA CORPORATION, ISSEY MIYAKE INC.

Special thanks to

ESMOD, SUGINOGAKUEN Dressmaker Gakuin, Bunka Fashion Graduate University
Exhibition Director

Kosuke Tsumura

Sound Design

Masato Hatanaka + Yamaha Corporation

Graphic Design

Kurando Furuya
Participating Creators

Eri Utsugi (mercibeaucoup,), Hokuto Katsui and Nao Yagi (mintdesigns), Naro Tamiya, Yuichi Higashionnna, Masato Hatanaka, Miyoko and Kayoko Horiba (BLANK), Akira Minagawa (minä perhonen)