contents
Exhibits
This exhibition explains the 60-year journey from the artists' first encounter in Paris, through conception, preparation, installation and final realization of "L'Arc de Triomphe, Wrapped."
A video of Christo drawing "L'Arc de Triomphe, Wrapped" in his New York studio is shown in the basement lobby. Gallery 1 displays an architectural model of the Arc de Triomphe itself, together with videos of how Christo prepared his work.
An installation reconstructing "L'Arc de Triomphe, Wrapped," using a wide array of visual representations is in Gallery 2. Viewers experience how the work was carefully installed to protect the structure of the historic monument, and the general amazement and joy at final realization. The story is told cinematically, with dynamic spatial features. Also screened are interviews with 14 key people, including members of the Working Family. Viewers will feel the personalities of Christo and Jeanne-Claude, the huge power of creativity, with delight at final realization.
Other exhibits include fabric and the ropes manufactured for use with the work.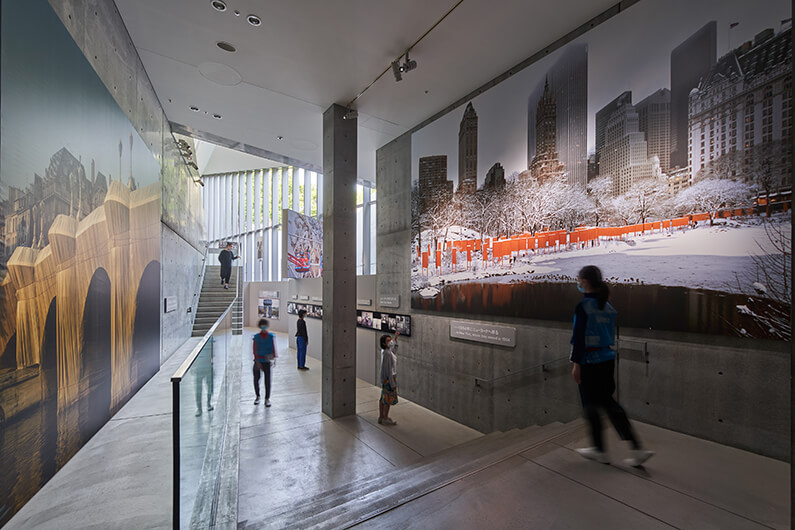 View of Lobby (Photo: Masaya Yoshimura)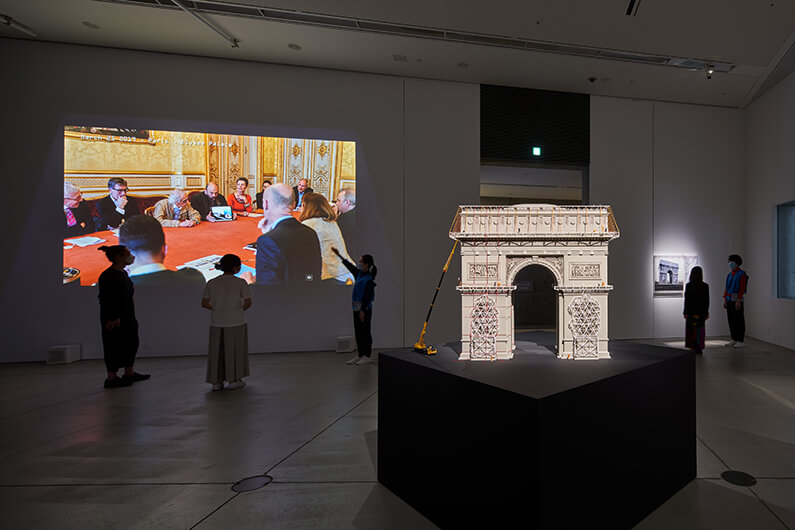 View of Gallery1 (Photo: Masaya Yoshimura)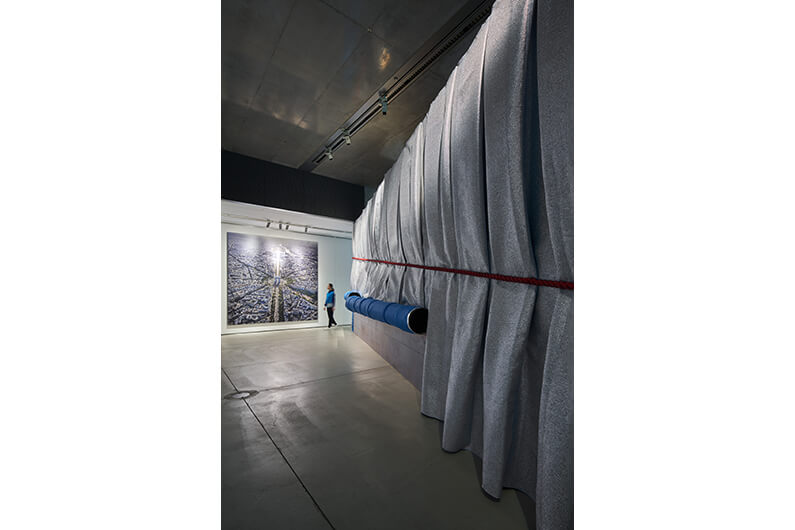 View of Gallery2 (Photo: Masaya Yoshimura)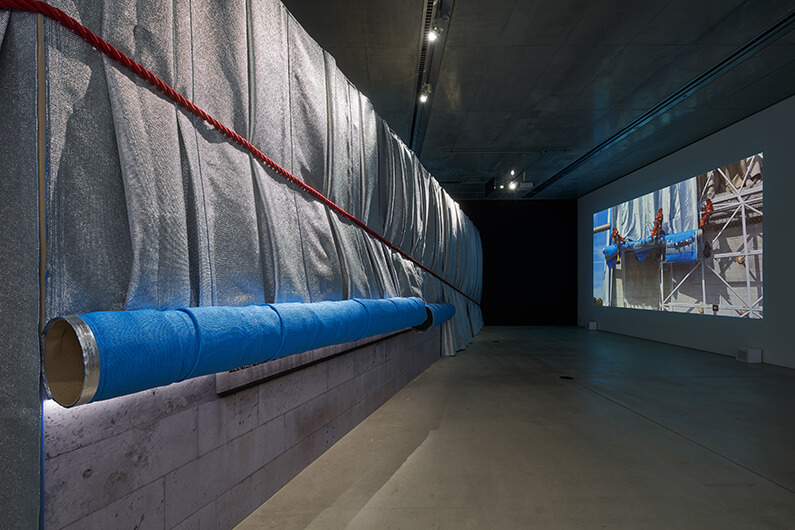 View of Gallery2 (Photo: Masaya Yoshimura)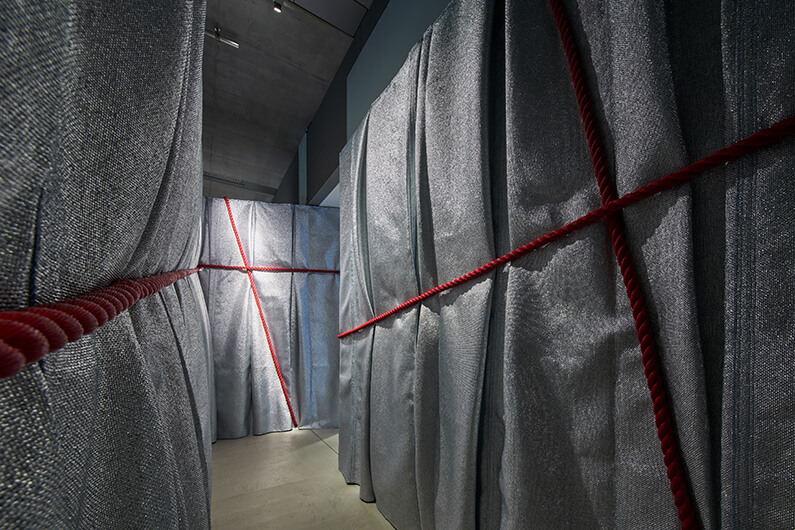 View of Gallery2 (Photo: Masaya Yoshimura)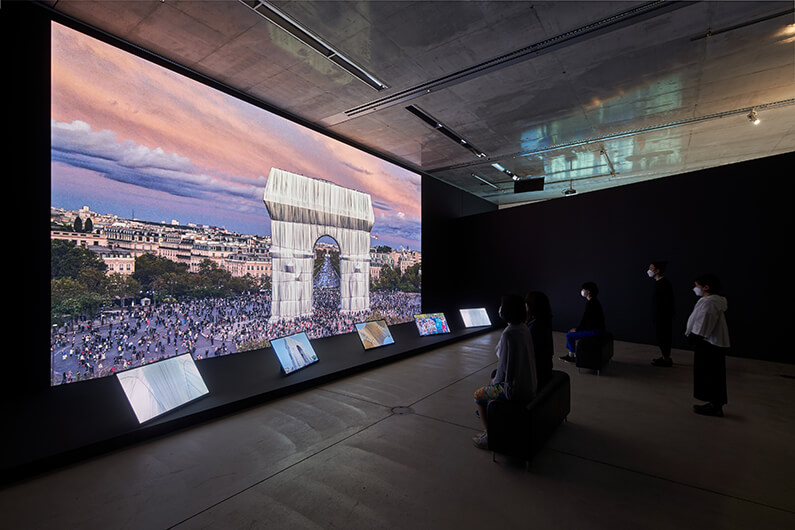 View of Gallery2 (Photo: Masaya Yoshimura)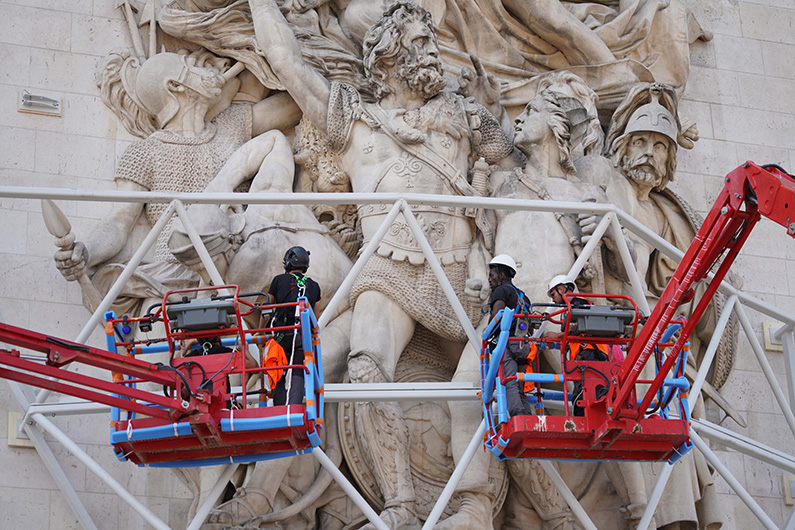 To protect the four sculptures at the base of the monument, steel cages are being installed in front of the pillars for "L'Arc de Triomphe, Wrapped"
(Photo: Wolfgang Volz ©︎2021 Christo and Jeanne-Claude Foundation)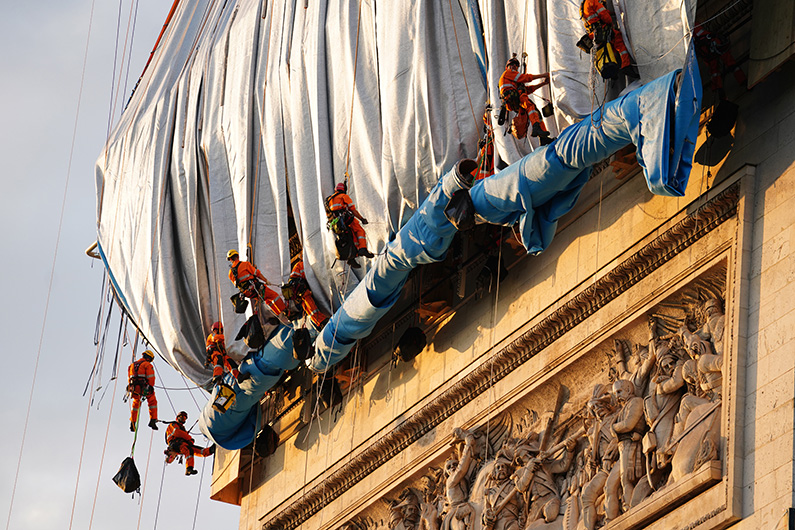 Fabric panels are being unfurled in front of the outer walls of the Arc de Triomphe
(Photo: Wolfgang Volz ©︎2021 Christo and Jeanne-Claude Foundation)