contents
Online Talk "Mixing Cultures and Face Other Species"
The exhibition "traNslatioNs - Understanding Misunderstanding" defines "translation" as the process of attempting to connect mutually uncomprehending parties from different backgrounds.
Featuring three creators confronting multiple cultures and engaging other species, the Online Talk event brings them into a conversation on their works and the intentions behind their creations. Pei-Ying Lin focuses on the "personal language" which is a unique mixture of several languages spoken by a person with multiple mother tongues. Spela Petric listens to the "language" of voiceless plants by interpreting the movement of stomata, the tiny pores on plant leaves, by lip reading. Seeking the possibility of love between humans and sharks, Ai Hasegawa has undertaken the challenge of creating a fragrance alluring to a male shark. Through each of these experiments in "understanding misunderstanding," this session aims to inspire the possibility of communicating with all kinds of "others."
The online crosstalk of three creators, Pei-Ying Lin and Spela Petric based in the Netherlands and Ai Hasegawa based in Japan, will also serve as a platform for "Mixing Culture" of artists living in different locations. We are inviting you, wherever you are around the world, to participate in this great opportunity.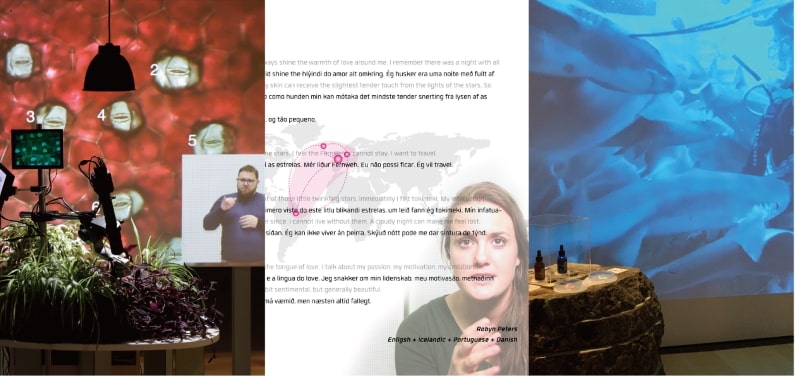 Date

March 21 (Sun), 2021, 17:00 - 18:30

Venue

Zoom

Speakers

Ai Hasegawa, Spela Petric, Pei-Ying Lin, Arina Tsukada

Language

Japanese, English

Subsidized by

The Embassy of the Kingdom of the Netherlands

Special Sponsor

Mitsui Fudosan Co., Ltd.

Participation fee

¥500

Registration

Start from March 12 (Fri) on this page

Participation condition

Please install the Zoom app on your device and check your operating setup in advance.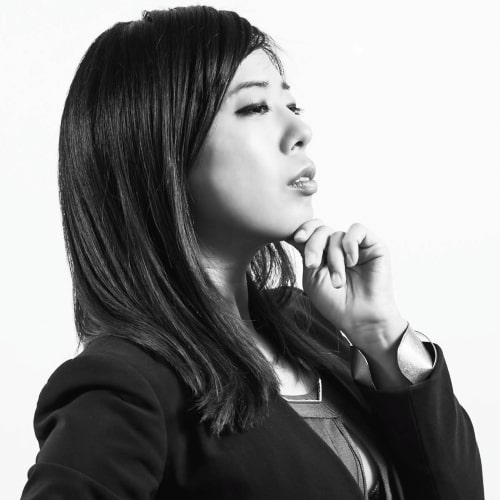 Ai Hasegawa
Artist and designer. Ai Hasegawa produced many works putting emphasis on subjects relating to technology and people employing techniques such as Bio Art, Speculative Design. Ai produces provocative work and incites discussion, continually seeking answers to questions on ethical barriers through technology. Ai's signature projects are related to reproduction and eating: (Im)possible Baby, Shared Baby, Human X Shark, I wanna deliver a Dolphin.... and so on. Ai graduated from IAMAS JP, MA at RCA UK (2012), MAS at MIT Media Lab USA (2016). Ai has been working as a special researcher at the University of Tokyo since 2017. She published a design education book "Revolutionary20XX" in 2020.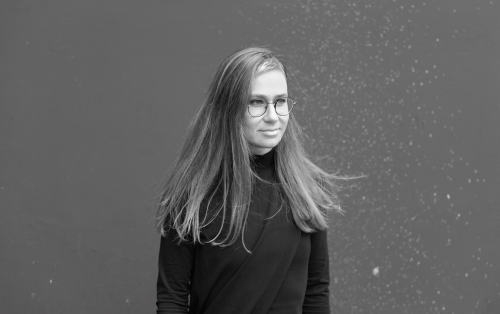 Photo: ANZE SEKELJ
Spela Petric
Spela Petric is a Ljubljana and Amsterdam based new media artist who has been trained in the natural sciences and holds a PhD in biology. Her artistic practice combines the natural sciences, wet biomedia practices, performance, and critically examines the limits of anthropocentrism via multi-species endeavors. She envisions artistic experiments that enact strange relations to reveal the ontological and epistemological underpinnings of our (bio)technological societies. Her work revolves around the reconstruction and re-appropriation of scientific methodology in the context of cultural phenomena, while working towards an egalitarian and critical discourse between the professional and public spheres. Petric received several awards, such as the White Aphroid for outstanding artistic achievement (Slovenia), the Bioart and Design Award (Netherlands), and an Award of Distinction at Prix Ars Electronica (Austria).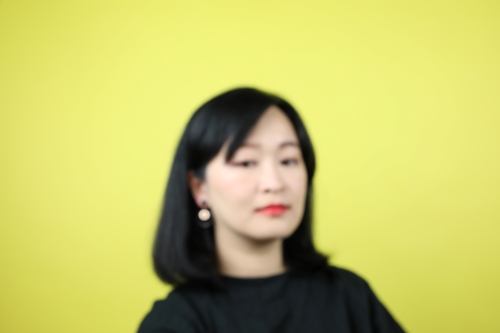 Pei-Ying Lin
Pei-Ying Lin is an artist / designer from Taiwan and currently based in Eindhoven, the Netherlands. Her main focus is on the combination of science and human society through artistic methods, and is particularly interested in building a common discussion ground for different cultural perspectives regarding elements that constructs our individual perception of the world. Recently she has been focusing on manipulating the boundary of invisible/visible, living/non-living and finding ways to build tools and methods that facilitate such explorations. She has won the Honorary Mention of STARTS Prize 2020, Honorary Mention in Hybrid Arts Category of Ars Electronica 2015, Professional Runner Up in Speculative Concepts of Core 77 Awards 2015, BioArt and Design Award 2016. Her project PSX Consultancy is a permanent collection of Museum of Architecture and Design, Slovenia.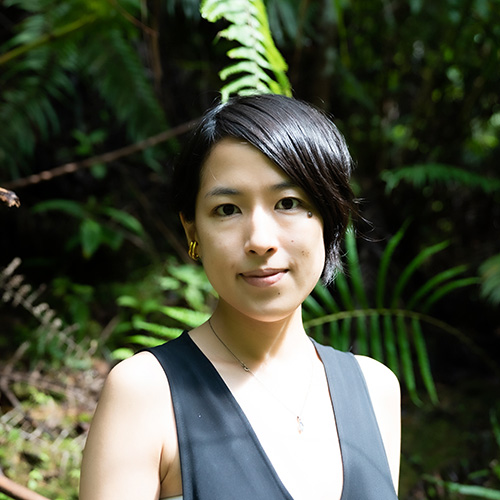 Photo: Asato Sakamoto
Arina Tsukada
Curator, Editor. Arina Tsukada is an explorer in new fields of Art & Science. Founder of The Whole Universe Association since 2018. With a diverse professional background, she is known for her participation as the director of the Sound Art project "See by your ears," led by a sound artist Evala, as well as for being the editor in chief of the Art & Science online magazine "Bound Baw" since 2016. She continues to explore new worlds of possibilities through an interdisciplinary approach. Using art and science, and her multidisciplinary background, she has organized multiple conferences, exhibitions, media-productions, and the other spectacular events. She is also the author of the books "Art Science is (2018)," co-author "Information Umwelt - Guidebook for playing between AI and human body (2019)."