contents
Online Talk "Swim in the Ocean of Languages"
Regarding "translation" as the process of people trying to truly communicate with one another, "traNslatioNs - Understanding Misunderstanding" is the collected work of Japanese and international artists introducing the trial-and-error endeavors of a diversity of people. "Translation" is also apparent in the design of the exhibit space. The triangular poles randomly erected in the space are allocated a different color of the hue circle on each face so that the entire venue is colored in a different tone depending on the location and angle at which the onlooker stands. The way something appears can change entirely depending on the observer's position and perspective. Architecture and design company, noiz, has "translated" this change spatially.
Meanwhile, "Found in Translation" is an installation whereby various different languages appear in a myriad of colors in a pitch black space. This artwork visualizes the process by which words captured by a microphone are translated by Google and connected to other languages. The size of the panel on which translations in 23 languages appear are proportional to the number of speakers and the colors express the language family that the respective language belongs to.
To discuss these two experiments leveraging color and space to convert "translation" into "hands-on experience," this event welcomes Keisuke Toyoda of noiz, as well as Cassie Hamilton and Jasmin Rubinovitz of Google Creative Lab, the companies behind the creation of each exhibit feature. With Exhibit Director, Dominique Chen as the moderator, this event contemplates the design of translating senses and information into "hands-on experiences."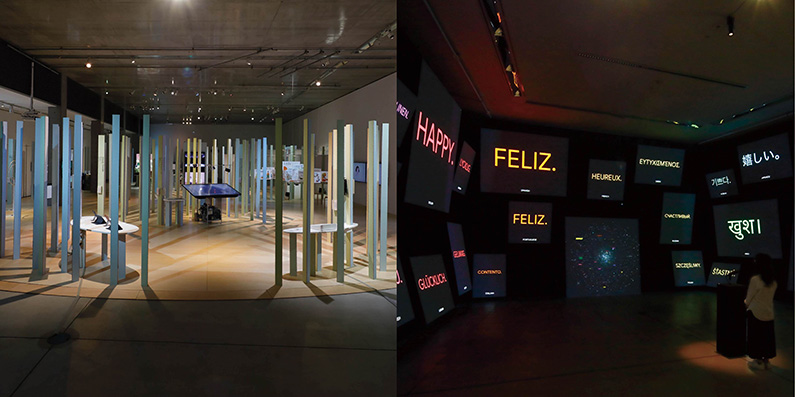 Date

April 21 (Wed), 2021, 20:30 - 22:00

Venue

Zoom

Speakers

Keisuke Toyoda (noiz), Cassie Hamilton (Google Creative Lab), Jasmin Rubinovitz (Google Creative Lab), Dominique Chen

Language

Japanese, English

Special Sponsor

Mitsui Fudosan Co., Ltd.

Participation fee

¥500

Registration

Start from April 16 (Fri) on this page

Participation condition

Please install the Zoom app on your device and check your operating setup in advance.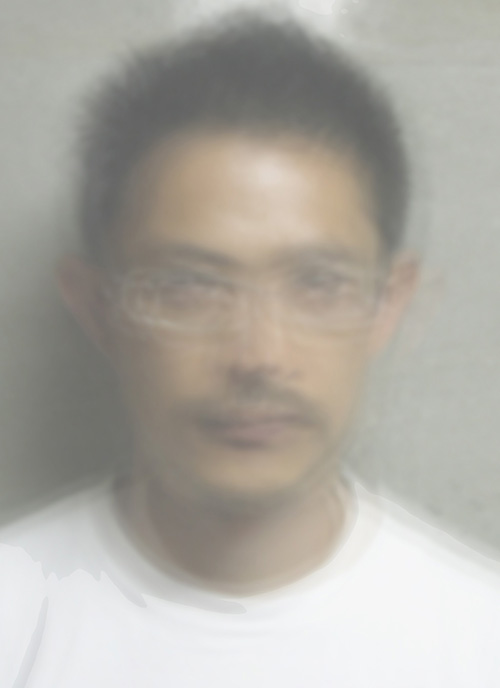 Keisuke Toyoda (noiz)
Co-founder, Partner of noiz, Partner of gluon, visiting professor at Institute of Industrial Science, The University of Tokyo.
Keisuke Toyoda, noiz founding partner, holds a Bachelor of Architecture degree from The University of Tokyo (1996), in addition to Master of Science in Advanced Architectural Design from Columbia University GSAPP (2002). Work experience included Tadao Ando Architect & Associates (1996-2000). SHoP Architects (2002-2006). He founded noiz with Jia-Shuan Tsai in 2007, based in both Tokyo and Taipei. Kosuke Sakai has joined in the office as a new partner from 2016.
In 2017 he started Gluon Inc. with Mr. Mitsuhiro Kanada, a consulting firm that applies technologies with architecture to urban development by generating innovations in a broader variety of fields.
He was advisor for EXPO 2025 OSAKA venue design for bidding (2017 - 2018). He is visiting professor at Institute of Industrial Science, The University of Tokyo (2020-), vice-chairman for Architectural Informatics Society (2020-) and director for Osaka Common Ground Living Lab (2020-).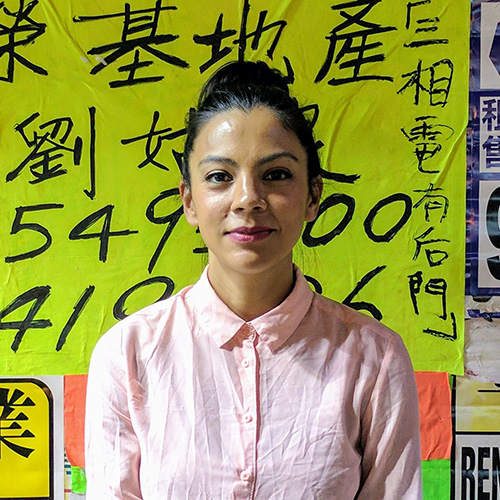 Cassie Hamilton (Google Creative Lab)
Cassie is a Group Creative Lead at Google. She is part of Creative Lab, a team that seeks to communicate Google's innovations in ways that make them useful for more people. For the last few years she has focused on the APAC region and launched several projects in Japan. She collaborated extensively with older adults in Tokyo, Aichi, and Yokohama to develop voice apps that serve the needs of that community. She also helped create a gifting kit to help Japanese families share technology with their elders. Last year she launched a collection of AR insects (google ヘラクレスオオカブト on your phone to see one!) in Google Search to celebrate the insects that emerge in Japan during the summer. She is currently focusing on projects related to sustainability, AI, and accessibility. She is a graduate of Wellesley College in Massachusetts.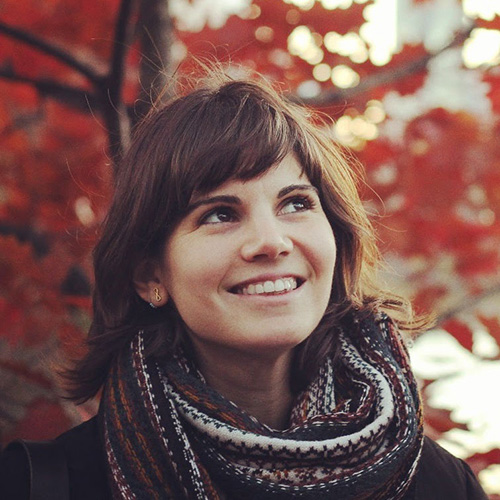 Jasmin Rubinovitz (Google Creative Lab)
Jasmin is a cross disciplined researcher, artist and engineer. Currently a research software engineer at Google and Adjunct faculty at Bezalel Academy of Art and Design. She holds a Masters in Media Arts and Science from the MIT Media Lab and a B.Sc in Computer Science from the Hebrew University of Jerusalem, combined with studies for a B.F.A in Ceramic Design from Bezalel Academy. Jasmin's research focuses on utilising Machine Learning, Natural Language Processing and Data Visualisation for human-machine collaboration. Before joining Google, Jasmin taught at the School of Visual Arts in New York and worked as a Lead Creative Technologist at Fake Love, a New York Times Company, where she created interactive immersive experiences using algorithms, data, and computational tools.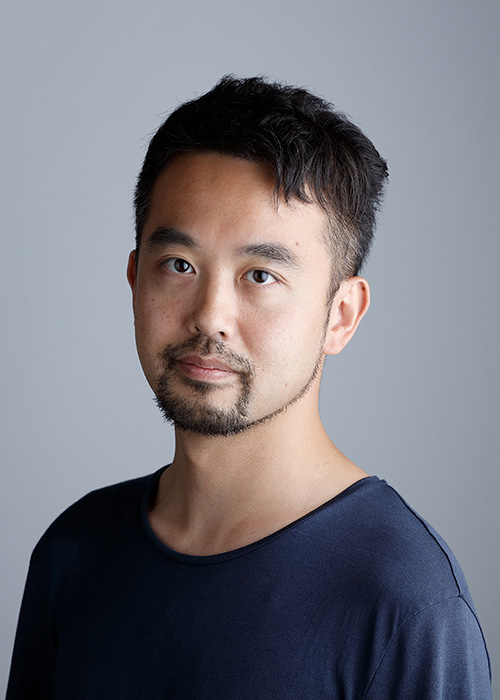 Photo: Asato Sakamoto
Dominique Chen
Ph.D. in Information Studies. Speaks Japanese, French, and English. A French citizen of Japanese, Taiwanese and Vietnamese ancestry. Attended an international school with students from over 50 countries where he experienced translation on a daily basis since he was a child. Currently an associate professor at Waseda University's School of Culture, Media, and Society. Exhibited works as an artist/designer include the "NukaBot" fermented rice bran bed robot at the XXII La Triennale Milano "Broken Nature" show (2019.3.1 - 9.1) and "Last Words / TypeTrace," a process for visualizing the writing process of people's last wills and testaments, at the Aichi Triennale 2019 (2019.8.1 - 10.1).Chen's major authored works include Language for Building the Future - To Connect Misunderstandings (Shinchosha), Cyborg's Religio: Generating Mind in the Big Data Society (NTT Publishing), Vitalizing the Internet: Theory and Practice of Prochronism (Seidosha), and A Guidebook for Understanding the History of Creative Commons and Constructing the Free Culture (Film Art).