contents
Exhibition Contents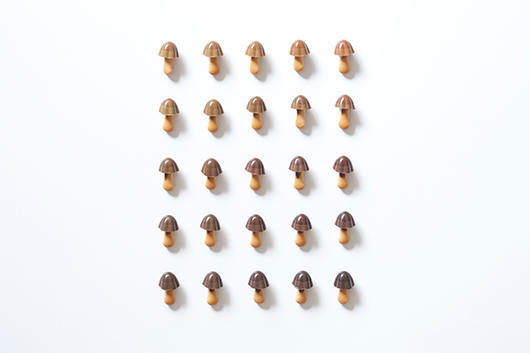 "Kinoko no Yama: Color study"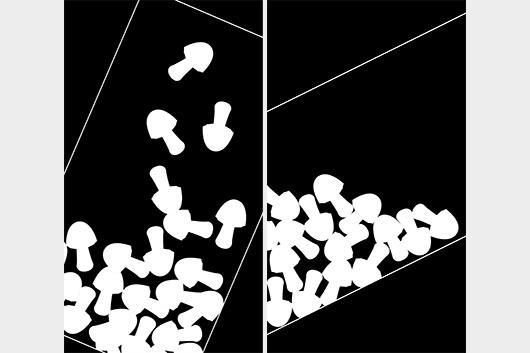 Kinoko no Yama: Tangency" Yukiya Okuda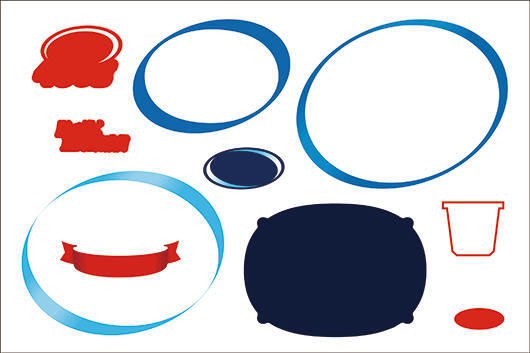 "Meiji Bulgaria Yogurt: External graphic elements"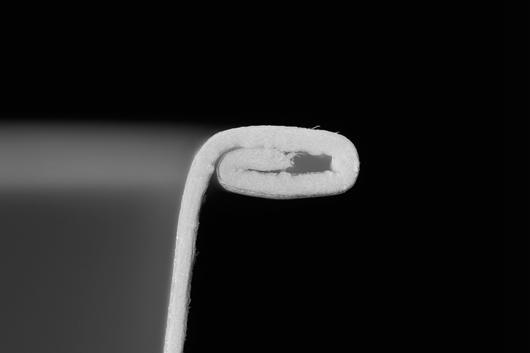 "Meiji Bulgaria Yogurt: Container form" (Photo: Ayumi Okubo / parade-inc.)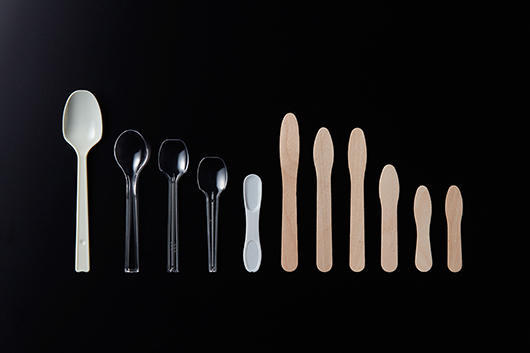 "Meiji Essel Super Cup: Spoon study" (Photo: Ayumi Okubo / parade-inc.)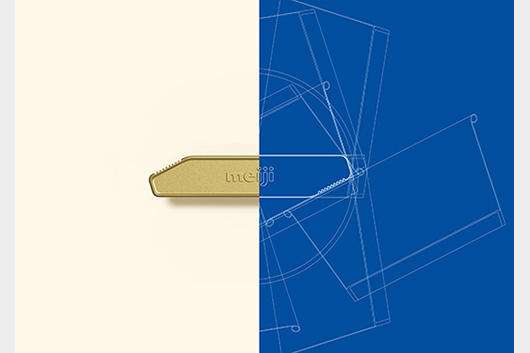 "Meiji Essel Super Cup: Understanding cup from its spoon" Keita Suzuki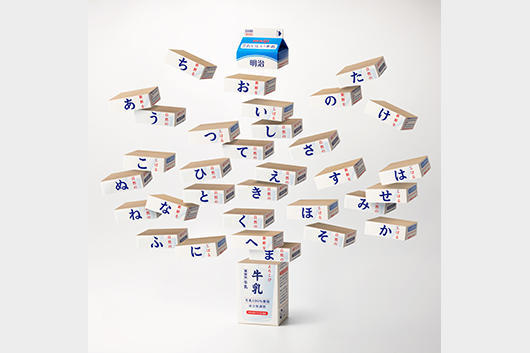 "Meiji Oishii Gyunyu: Extension of logotype" Rintaro Shimohama
About Design Anatomy
The Design Anatomy Project analyses everyday items from design perspective in minute detail outside to inside to help us better understand the world around us. The exhibit introduces the design anatomy work that has been spearheaded by Taku Satoh for over 15 years, sharing the methodologies and practices for dissection.
Design Anatomy
This exhibit dissects over 300 aspects of five leading products from Meiji Co., Ltd. Each dissection starts with the product background including history and market, and examines outside aspects including the product name, graphic elements such as logotype and illustrations, package shape, and quality control indications. The contents are then dissected, examining the properties, taste, and raw ingredients. Oversized mock-ups provide a close-up look at the products and are displayed alongside works based on the original perspectives of young creators active in diverse fields.
Anatomical target: Kinoko no Yama
A mushroom-shaped confection made from chocolate and biscuit. The exhibit broadly dissects and covers many points including things from the movement of chocolate biscuits in the box, to non-visible elements such as mouth feel, texture when eaten, and aroma.
"Analyzed website" Takeo Nakano (Graphic Designer)
"Enlargement of packaging graphic" aircord
"Tangency" Yukiya Okuda (Designer, Programmer)
Anatomical target: Meiji Bulgaria Yogurt
A plain yogurt made using lactobacillus originally imported from Bulgaria. The exhibit dissects how the package is formed to make it airtight and the system of transportation that accounts for the properties of yogurt. Also it explores topics such as the fermentation process, sweetness, and lactobacillus.
"The evolution of a packaging" aircord
"Growth" Yukiya Okuda
"Yogurt and Spoon" Takuya Hosogane (Motion Director)
Anatomical target: Meiji Milk Chocolate
This milk chocolate confection was introduced during the earliest stages of industrial milk chocolate production. The exhibit dissects this iconic chocolate bar, examining the evolution into its current shape. The dot matrix printing on the packaging is analyzed to discover aspects about manufacturing and distribution control.
"The dot printing mechanism" Kazuaki Harada (Automata Creator)
"Divide" Yukiya Okuda
Anatomical target: Meiji Essel Super Cup
Ice cream in a cup. The exhibit examines the manufacturing and distribution processes of frozen products, and aspects such as temperature, mouth feel, and rounded taste. The exhibit also dissects the features of the cup, which is made from paper intricately folded into a dimensional shape.
"Understanding 'Meiji Essel Super Cup' through its spoon" Keita Suzuki (Product Designer)
"Liquefaction" Yukiya Okuda
Anatomical target: Meiji Oishii Gyunyu
A milk brand that is in its fifteenth year of sale; This product was also a design dissection subject in 2003. The exhibit examines the subsequent changes in distribution and packaging over the years, and examines conditions for dairy cattle and their milking. The logotype is dissected through a hands-on installation.
"Logotype Conversion" aircord
"Form" Yukiya Okuda
"Role of milk for cooking" Tomoko Ozawa (mocomeshi) (Food Designer)
"Logotype extension" Rintaro Shimohama (Graphic Designer)
"How milking works" Daihei Shibata(WOW) (Filmmaker)
Five products dissected using a common methodology
The exhibit examines the common packaging features of the five products and various elements in factory production, through the works of participating creators.
"Tracing typography" Akane Sakuma (Mojinazori-bu)
"The identity of a graphic element," "Factory" Takuya Hosogane
"Factory equipments in motion" Haruka Aramaki (Artist)
"People around products" Syunichi Suge (Filmmaker / Lecturer at Tama Art University)
"Sound surrounding the products" Takuya Takahashi (Composer, Music Producer)
"Design Anatomy" as Education Program
Education program "Design Anatomy," taught by Taku Satoh at Musashino Art University for over ten years, is being continued by a successor professor after Satoh left, and had dissected approximately fifty products to date. This section showcases the results of student dissections at the time. Here, you can look back upon daily life with a new point of view, as the exhibit allows you to identify a previously unknown side of products familiar in our lives.