contents
Directors
Our society is founded on all sorts of rules, the most significant of which are laws. Just try to imagine a world without laws, and it should be self-evident that rules are essential to our society. Why, then, do we feel so inconvenienced by them? I believe this is because we are not involved in making the rules, or at least because we don't feel like we are involved in making them.
As a lawyer, I want laws and other rules to be something that grants us more freedom. Is there a way to use rules as "auxiliary lines" that enable us to enrich our society? Is there a way to design them in such a way? Adopting this perspective will surely allow us to shift from the idea of "rules made by others" to one of "rules made by ourselves." It is my hope that this exhibition will help people to see beyond the rigid formality of rules and appreciate how exciting, profound, and free they can be.
Tasuku Mizuno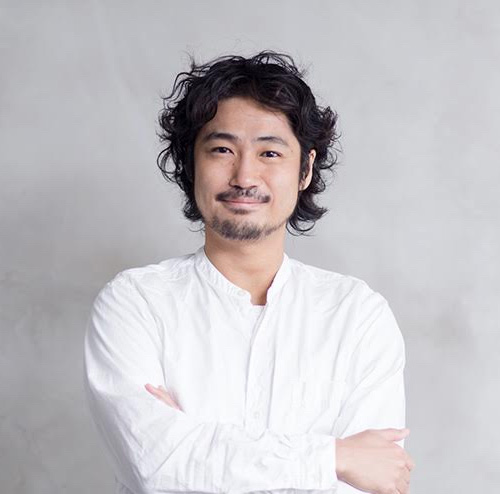 Tasuku Mizuno
Lawyer / Attorney at City Lights Law in Tokyo, specializes in Tech, Art and Design Law. He is also a guest professor at Global Innovation Center, Kyushu University (GIC), a board member of Creative Commons Japan and Arts and Law, and a part-time lecturer at Keio University SFC. He is the author of the book Legal Design - Accelerating Creativity and Innovation through Law and the co-translator of Open Design. Twitter: @TasukuMizuno
I used to see rules as things that other people came up with, that have been here from the beginning, that I had to follow without questioning their existence. So naturally, I had a negative image of rules as something that tied me down.
Today, as a designer and an educator, I think of rules as being quite the opposite: I know that they can function as springboards for creativity, and, when designed well, as guidelines that gently urge action. They can also be used as tools with which to design actions and ideas.
This exhibition provides hints that may help update your image of rules, using a variety of approaches. Through experiencing these works, we hope you will discover new ways of getting along with rules.
Syunichi Suge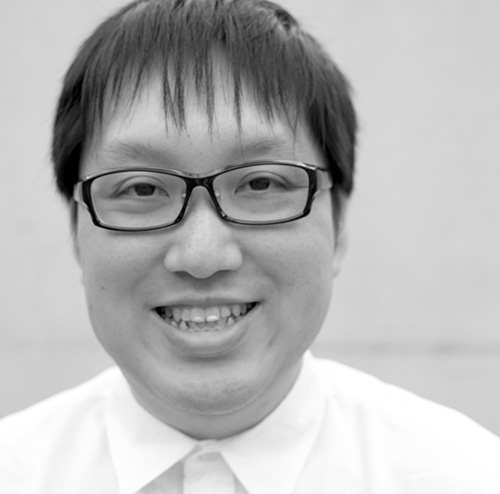 Syunichi Suge
Cognitive Designer / Expression Researcher / Lecturer, Faculty of Art and Design, Department of Integrated Design, Tama Art University. Born 1980 in Tokyo. Completed his studies at the Graduate School of Media and Governance, Keio University. His main focus is developing new approaches to problems, the research and development of new modes of expression and proposing new values and ideas to the public, derived from cognitive design thinking, which is based on human perceptual capacity. His resume includes 2355ID/0655ID on NHK Educational TV, concept research for the exhibition "Measuring: This much, That much, How much?" at 21_21 DESIGN SIGHT, directing the "ATHLETE" exhibition at 21_21 DESIGN SIGHT, as well as his books Sabun ("Difference"; co-author, Bijutsu Shuppan-Sha) and Manazashi ('Gaze'; Voyager Japan), Behavioral Economics Manga: HENT-ECONOMICS (co-author, MAGAZINE HOUSE), Kansatsu-no-Renshu ('Exercise for observation'; numabooks). A winner of the D&AD Yellow Pencil Award, among others. Key shows to date include "Aichi Triennale 2019" (Aichi Prefectural Museum of Art, 2019) and individual exhibitions "The Principles of Directionality (Shikosei no genri)" (SOBO, Tokyo, 2017) and "We can only imagine what is correct (Tadashiku wa, sozo suru shika nai)" (Design Gallery 1953, Tokyo, 2019). http://syunichisuge.com
Following rules that do not seem to serve any purpose or benefit anyone, just for the sake of appearances--that is one of the things I have the most trouble with in my life. This disposition of mine is, to no small extent, the reason I have long worked with minorities and with people with disabilities, who cannot be measured by the rules of a society composed by the majority.
We feel uncomfortable with rules when we feel unable to trust the invisible faces that conceived them, and when we ourselves do not feel trusted by them either. But if we could really appreciate that the common language established by rules helps us to respect people and things that do not fit into them, we would perhaps begin to see that rules are our friends. Our intention with this exhibition is to create, with the help of our visitors, experiences that allow us to imagine different ways of forging trusting connections with others and with society.
Miyuki Tanaka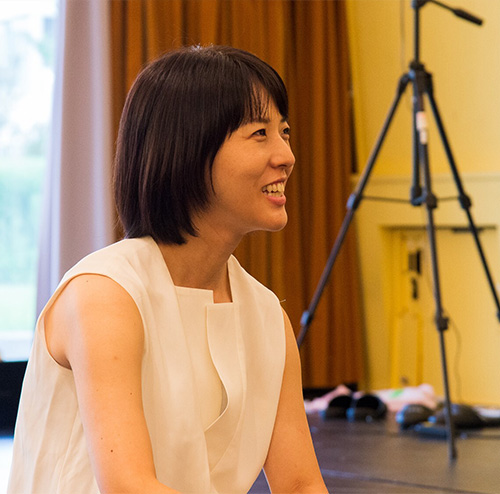 Photo: Shiho Kito / Yahoo! News Special Feature
Miyuki Tanaka
Curator / Producer. After working at art centers and other institutions, she started working on projects that defy categorization under the theme of "disability is a perspective that redefines the world." Through projects dealing with expressions that have yet to be evaluated and valued, she rethinks the way we view and perceive expressions together with people with disabilities and viewers. Recent projects include the exhibitions "The Great Ordinary" (NO-MA, 2017) and "Dance Work in Progress with Creative Audio Descriptions" (KAAT Kanagawa Arts Theatre, 2017 - 2019), the film NIGHT CRUISING (2019), and the game AUDIO GAME CENTER (2017 - present). She has worked as a curator of the Yokohama Paratriennale 2020 BOOK PROJECT "In Time You'll Be Heard" in 2020 and has been a creator to discuss and formulate Basic Concepts for the Japan Pavilion at Expo 2025 Osaka. She has participated in various conferences on disability and diversity as a speaker, including DO-IT of the University of Tokyo and Rare with Google, and has been a part-time lecturer at the School of Liberal Arts Research and Education of the Tokyo Institute of Technology since 2018. http://miyukitanaka.net