contents
Profile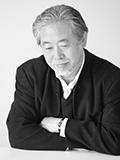 Hiroshi Naito
Architect and Professor Emeritus, the University of Tokyo. Born in 1950. Completed Waseda University Graduate School Master's course in 1976. After working at the Fernando Higueras Architectural Design Office (Madrid, Spain) and K. Kikutake Architects, he established Naito Architect & Associates in 1981. After being appointed in 2001 as professor at the Department of Social Infrastructure, the University of Tokyo Graduate School and later as Vice President of the University, he left his position in 2011. He served as chairman of the Good Design Award Judging Committee from 2007 to 2009. His major architectural works include Sea-Folk Museum (1992), Chihiro Art Museum Azumino (1997), Makino Museum of Plants and People (1999), Shimane Arts Center (2005), Hyugashi Station (2008), Kochi Station (2009), Toraya Kyoto Store (2009), Asahikawa Station (2011), Kyushu University Shiiki Hall (2014), the Gymnasium in Shizuoka Prefecture Kusanagi Sports Complex (2015), and Azumino City Hall (2015), among others.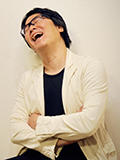 Koichiro Sakitani
Representative Director, EAU Ltd. Born in 1976 in Saga Prefecture. After graduating in 1999 from the Course of Civil Engineering, School of Engineering, Hokkaido University, he became a student of Osamu Shinohara at the Landscape and Civic Design Lab, the University of Tokyo Graduate School, and studied civic engineering design. In 2003, he became joint founder of EAU, a design office specializing in civil engineering design. He has been involved with numerous civil engineering projects and landscape designs in various parts of Japan. His major projects include Atami Nagisa Sho-Koen Park and Nagisa Shinsui Park (Shizuoka Pref.), the park in the former Sado Mine ruins (Niigata), Central Bridge (Nagasaki), and Hakusui Dam Kamoda Parking Space toilet (Oita). He received the Good Design Award and the Japan Society of Civil Engineers' Design Award. He also works as a part-time lecturer at Kokushikan University, Tohoku University, and Tokyo University of the Arts and serves as Secretary-General of Groundscape Design Institute, an NPO. A member of the Engineer-Architects Association.
http://www.eau-a.co.jp/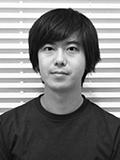 Daisuke Shimbori
Representative Director, Studio SR ltd. Born in 1976 in Yokohama, Kanagawa Prefecture. After completing a Master's degree at the University of Tokyo Graduate School of Engineering with a major in social infrastructure engineering, he worked at WORKVISIONS Inc. and later established Studio SR ltd. with Takashi Yoshitani in 2009. He carries out design activities and urban development throughout Japan, transcending industrial sectors such as architecture and civil engineering. Part-time lecturer at the College of Science and Technology, Nihon University. He is also a member of the Engineer-Architects Association and a design specialist with Ome City Urban Development Project. His major projects include designing the Nagasaki Station Building and the Station Plaza (ongoing), Matsuyama City Hanazono-machi Street (ongoing), Shuzenji Station North Plaza (2014), and Cooperative Forest Owase (2012 Good Design Award).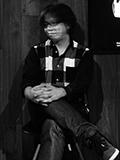 Yugo Nakamura
Web Designer / Interface Designer / Motion Director. Born in 1970 in Nara Prefecture. He has graduated from the University of Tokyo's School of Engineering with a Masters degree. At present, he is a Professor at Tama Art University. After establishing his career in Interactive Design since 1998, Nakamura opened his design studio "tha ltd." in 2004. Since then he has actively participated in various projects, including art-direction for websites, motion media, programming, and various other projects related to the field of design. Current client work includes: UNIQLO web direction, user interface design for KDDI's smartphone "INFOBAR," and direction of an NHK educational program, "Design Ah!." Awards include: Cannes International Advertising Awards Grand Prix, Tokyo Interactive Ad Award Grand Prix, TDC Grand Prix, the Mainichi Design Award, and The Minister of Education, Culture, Sports, Science and Technology's Art Encouragement Prize for New Artists.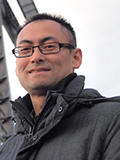 Satoshi Hachima
Associate Professor, Department of Design Science, Faculty of Creative Engineering, Chiba Institute of Technology. Born in 1969 in Chiba Prefecture. He is engaged in research on landscape design, regional and community development, and industrial tourism (infrastructure tourism), etc. In the course of studying industrial design at Chiba University, he was attracted to the appeal of civil engineering structures. He worked at a construction consultancy office where he was engaged in bridge design, among others, and endeavored to instill the value of design in the world of civil engineering. He became a university instructor in 2004, and changed direction to concentrate on design education and research. However, his love for civil engineering grew even stronger. He took on his current post in 2012. He wrote Europe no Doboku wo Miniikou ("Let's Go See Civil Engineering in Europe") in 2015, published by Jiyu Kokuminsha.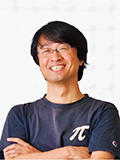 Eiji Hato
Born in 1967 in Ehime Prefecture. After serving as Assistant Professor at Ehime University, MIT Visiting Researcher and Visiting Professor at UC Santa Barbara, he became Associate Professor at the Department of Urban Engineering, the University of Tokyo in 2007, and was promoted to professor, his current post, in 2012. He has received numerous awards including the Japan Society of Civil Engineers' Paper Award, and the World Conference on Transport Research Society's Bursary Award, among others. He conducts research on the practice of urban design in various locations and transportation plans. He is one of the urban engineering researchers attracting global attention, proposing such urban strategies as "Miraitoshi Tokyo 2015" ("Future City Tokyo 2050"). He was the co-author of Higashinihon Daishinsai Fukkou Machizukuri Saizensen (Todai Machizukuri Daigakuin Series) ("The Frontline of Town Development in Recovering from the Great East Japan Earthquake: The University of Tokyo Urban Development Graduate School Series"), published by Gakugei Shuppansha, 2013.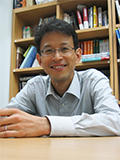 Riki Honda
Professor, Department of International Studies, Graduate School of Frontier Sciences, The University of Tokyo. After serving as researcher at the Ministry of Construction's Public Works Research Institute, Research Associate at Kyoto University Disaster Prevention Research Institute, Guest Researcher at Johns Hopkins University, and Associate Professor at the Department of Civil Engineering, the University of Tokyo, he assumed his current post in 2012. He studies earthquakes, earthquake prevention measures, and infrastructure maintenance and management plans, as well as society's mechanism for dealing with natural disasters, etc. His books include Imasara Kikenai Keisanrikigaku no Zyoshiki ("Is It Too Late to Ask? The Common Knowledge about Computational Dynamics") (Maruzen 2008), Higashinihon Daishinsai Goudouchosahoukoku Kyotsuhen1: Zishin, Zishindo ("Report on the Great East Japan Earthquake Disaster, Fundamental Aspects 1: Earthquake and Ground motion") (Japan Association of Earthquake Engineering, 2014), Daishinsai ni Manabu Shakaigaku: Fukushima Genpatsuziko to Risk Governance ("Social Science as Studied from Major Earthquakes: The Fukushima Nuclear Power Accident and Complex Risks and Governance") (Toyo Keizai Inc., 2015) (all co-authors), etc.