contents
Director
Director's Message
I had a lucky chance in my twenties. An encounter led me to becoming an assistant to Shunji Yamanaka, a notable industrial designer. Thanks to working with him, I was able to meet some members of JAPAN DESIGN COMMITTEE, including such distinguished figures as Taku Satoh and Kenya Hara.
One thing I remember very clearly is how they constantly made casual sketches and documents relating to projects that they were then working on. These were full of thought processes and design features that did not necessarily appear in a work's final form.
These glimpses into the creative process were precious, as I tried to become someone who makes things. I believe that I was able to advance by this repeated shower of high-level ideas.
JAPAN DESIGN COMMITTEE is a group of prominent creators aiming to plant seeds of inspiration for the next generation. Such is the concept of this exhibition. I hope to hand on the DNA of JAPAN DESIGN on to the next generation, by openly revealing almost secret data relating to methodology, philosophy and quality, as accumulated by the committee members over their working lives.
Kinya Tagawa
Profile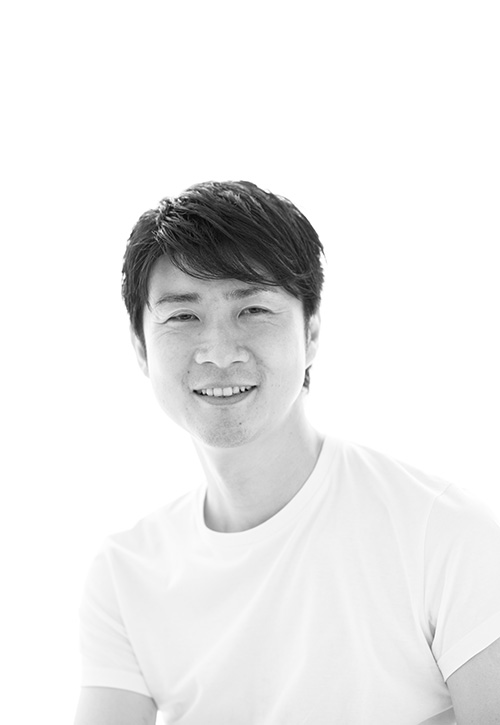 Kinya Tagawa
Managing Partner, Takram. Design Engineer specializing in a wide range of fields in technology and design, covering creation of products, services and brands. Major projects include: design presentation of "e-Palette Concept" for Toyota; prototyping for "RESAS" (Regional Economy and Society Analyzing System) for the Japanese Cabinet Office; launch of "Eight" for Sansan, and adviser to the Chief Experience Officer of Mercari. Core member for drafting Declaration of Design Management, Japan Patent Office, Ministry of Economy Trade and Industry. Member of Intellectual Property Committee, Industrial Structure Council, Ministry of Economy Trade and Industry.
Prizes awarded include Good Design Gold Award and iF Design Award. His work is in the permanent collection of the Museum of Modern Art. He is a Certified Super Creator in unexplored software. Graduated from Faculty of Engineering, University of Tokyo. Master's Degree from Royal College of Art, London, UK, and Visiting Professor, 2015-2018. Made Honorary Fellow of Royal College of Art in 2018.