contents
Profile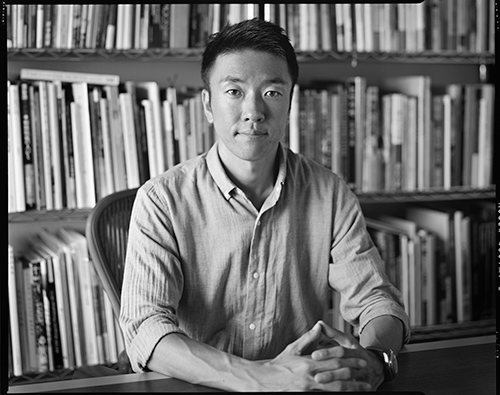 Naoki Ishikawa
Ishikawa was born in Tokyo in 1977. He is a photographer. He completed the doctorate course at the Graduate School of Fine Arts, Tokyo University of the Arts. He is interested in areas such as anthropology, folklore, etc., and has continued presenting works while travelling to all manner of places from remote regions to cities. He won the Photographic Society of Japan Newcomer's Award and the Kodansha Publishing Culture Award for NEW DIMENSION (Akka Art Publishing, Inc.) and POLAR (Little More). He also won the Ken Domon Award for CORONA (Seidosha). He has written many books including Saigo no Bokenka ('The Last Adventurer,' Shueisha) which won the Kaiko Takeshi Non-Fiction Award. His latest publications include the photo collections Shiretoko Peninsula (Hokkaido Shimbun) and Svalbard (SUPER LABO), etc. He is currently holding a solo exhibition called "Capturing the Map of Light on this Planet" in Ichihara Lakeside Museum, Chiba (until December 28, 2018). He plans to take the exhibition to The Museum of Art, Kochi from March 2018.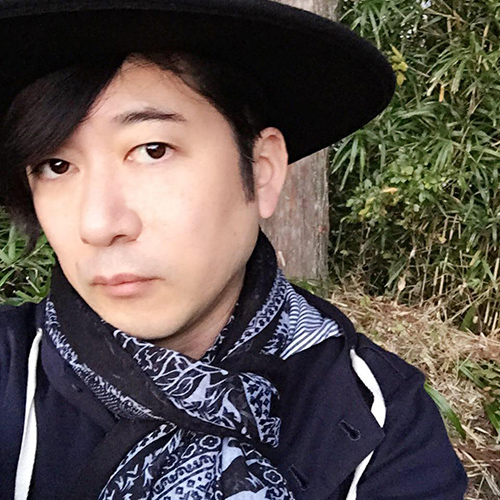 Kunihiko Katsumata
Katsumata graduated from Waseda University School of Law, and completed a course at the Inter Medium Institute. While he was at university he began producing works including creative writing, painting, photography, images, etc. After being employed in a variety of occupations in Japan and overseas, he began to present his works. He started with installations and currently he is producing works in visual media centered on photography. He develops works using diverse subjects that always touch on the structure of photos and images with "time," "light," "place," "space," etc. as sub-themes. He highlights the part of the world that has never been perceived even though it is a phenomenon in daily life, in order to invite viewers to a new perception, and he continues to develop works incorporating critical metaphors toward history, society, and civilization.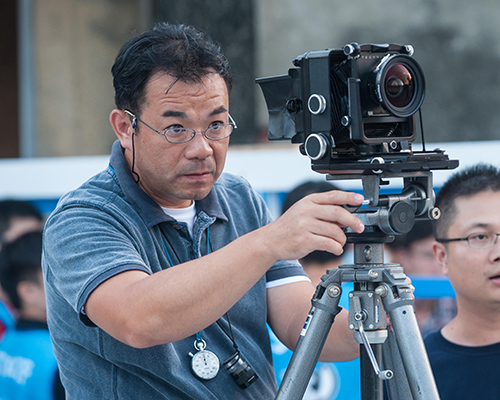 Shen Chao-Liang
Shen was born in Tainan, Taiwan, in 1968. He obtained his master's degree from the Graduate School of the Applied Media Arts, National Taiwan University of Arts. He worked as Staff Photojournalist and Deputy Chief Photographer for the Entertainment, Art and Literature News Center of the Liberty Times, served as the artist in residence at National Central University, Taiwan, and is currently the chairman of the Portfolio Review Committee, Young Art Taipei. Since 1993 he has dedicated himself to subjects narrowed down to several themes. In 2001 he presented his first photo collection Reflections of Nan-Fang-Ao. Subsequently he publishes a series of long photo collections including YULAN Magnolia Flower (2008), TSUKIJI FISH MARKET (2010), STAGE (2011), SINGERS & STAGES (2013), "Taiwanese Vaudeville Troups," etc. The style of his rich and delicate documentary photos and his meticulous approach to producing the photo collections have been highly praised by many of his colleagues and by experts.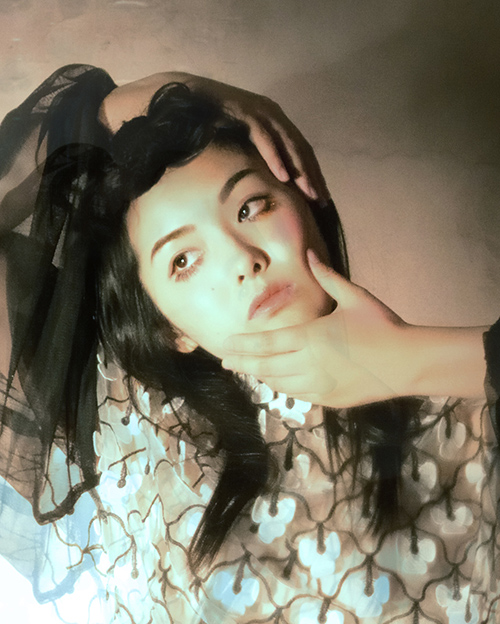 Ayano Sudo
That world and this world, you and me, men and women: the works of Ayano Sudo which have expressed forms shaking those boundaries in the form of portrait photos are decorated with glitter and rhinestone, and their brilliance draws the viewer into the world of the work, sometimes excessively and sometimes subtly, and the boundary between the creator and other people is lost gradually. She produces self-portraits as a new mechanism for which the feeling "who on earth are those people appearing in the works?" is born while at the same time the viewers are forced to feel the presence of "themselves." She completed a course at Kyoto City University of Arts Graduate School, won the Grand Prize in Canon's New Cosmos of Photography 2014, and is active in Japanese and overseas exhibitions, art fairs, editorials, etc.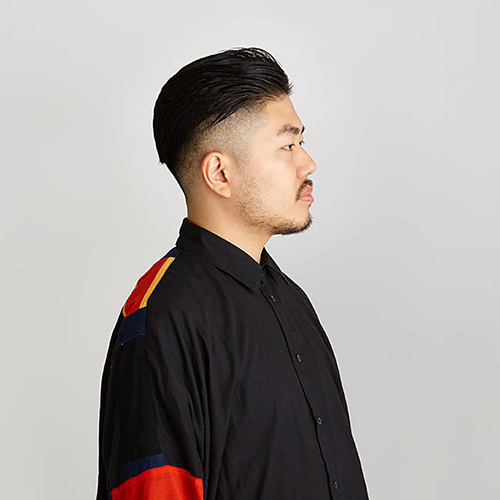 TAKCOM
TAKCOM is a visual artist. He works on advertising images such as TV commercials, music videos, etc. while also working on experimental short films, image installations, etc. Among his works in recent years, his short film "Pessim" won Best Experimental at Top Shorts, and other awards. "Noah: Flaw" was featured at Nowness, and was selected for movie festivals in more than ten countries, including SIGGRAPH Asia, the International Short Film Festival Oberhausen, etc. Nosaj Thing's "Cold Stares" (TAKCOM was in charge of image production) won the Award of Distinction at Prix Ars Electronica 2016 and the Best International Music Video at Vienna Independent Shorts, among other awards. "TOKYO CITY SYMPHONY Mori Building / Roppongi Hills" (TAKCOM was in charge of image production) won the Cannes Lions International Festival of Creativity SILVER Award in the Cyber Category, the ADFEST PROMO LOTUS/GOLD Award, the D&AD AWARD Yellow Pencil, etc.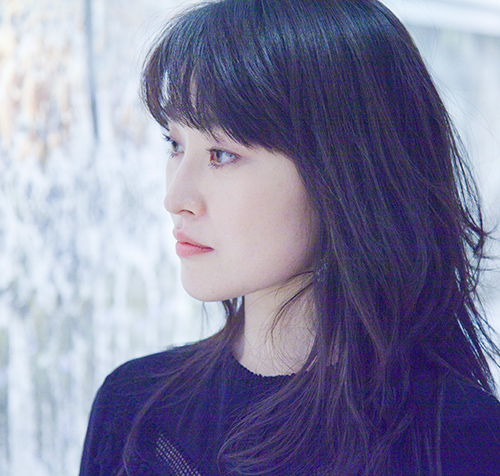 Yuki Tawada
Tawada was born in Hamamatsu City in 1978. Through the action of extinguishing (scraping, burning, etc.) photos she has taken herself, she produces the collective unconsciousness of cities and crowds and individual perception changes as a flow of images. A PhD in fine art (Tokyo University of the Arts) and a bachelor's degree in agriculture (Tohoku University). Her exhibitions in recent years include "Azamino Photo Annual: Boundaries of Photograph" (2014, Yokohama Civic Art Gallery Azamino), "5×3" (2015 Kunstraum Düsseldorf, Düsseldorf), "Light/Electricity/God: Thunderbolts and Art" (2017, Gunma Museum of Art, Tatebayashi), etc. In 2017 the photo collection Dual/ I am in You she co-authored with Hiroshi Takizawa was published.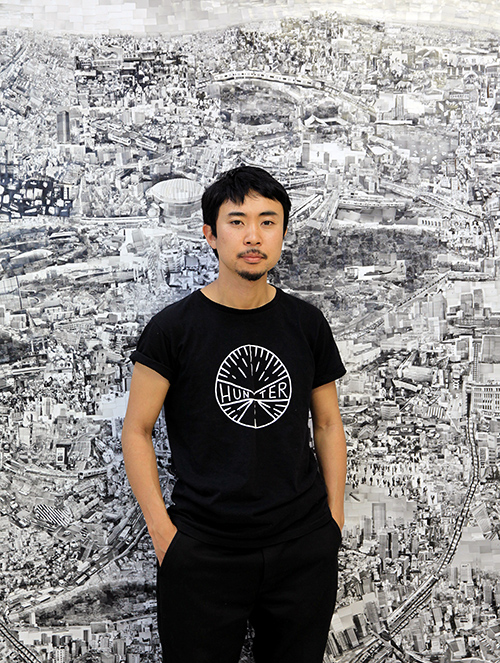 Sohei Nishino
Nishino was born in Hyogo Prefecture in 1982. He produces works based on his personal experiences obtained through walking and travel. In 2013 he held the exhibition "A Different Kind of Order" at the Triennale of the International Center of Photography (ICP) in New York, and he was selected as the Foam Talent 2013, as chosen by Foam magazine from the Netherlands, and in 2016 he held a solo exhibition at the San Francisco Museum of Modern Art (SFMOMA). Currently he is on the shortlist of photographers selected for the seventh cycle of the Prix Pictet "SPACE" and is taking his work around to approximately 13 venues throughout the world, and in January 2018 he plans to participate in a group exhibition at the MAST Foundation in Italy.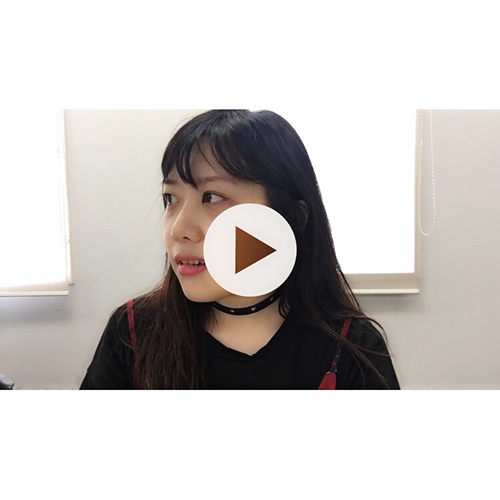 Mina Park
Park was born in Daegu, Republic of Korea in 1989. In 2013 she graduated majoring in photography from the College of Arts, Chung-Ang University (South Korea). Currently she is enrolled in the Master's program in the Graduate School of Fine Arts, Tokyo University of the Arts. In 2013 she held a solo exhibition "In the dead" in the Republic of Korea Culture & Content Agency gallery. Since 2011 she has participated in a large number of group exhibitions and projects in South Korea and Japan and in addition since 2014 her "In the dead" and "White out" series have been housed in the Kiyosato Museum of Photographic Arts.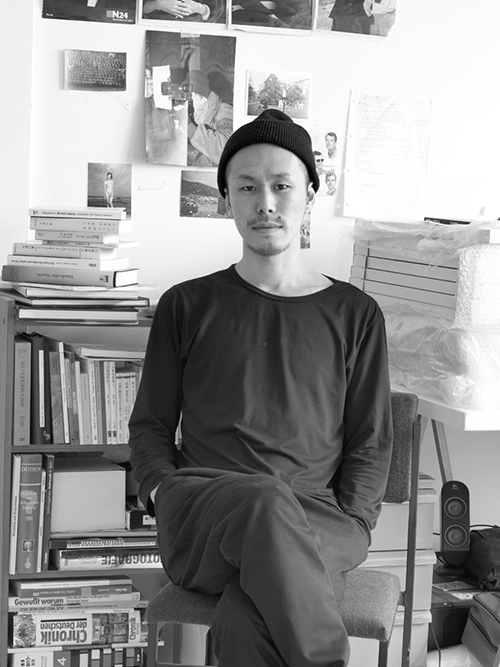 Satoshi Fujiwara
Fujiwara was born in Hyogo Prefecture in 1984. In 2007 he graduated from the Fine Arts Department of Osaka University of Arts. After graduation he worked in Tokyo as a graphic designer but in 2012 he shifted his base to Berlin and began photography by self-teaching. In 2017 he held the solo exhibition "EU" at the exhibition facility Osservatorio run by Fondazione Prada in Milan, Italy. Furthermore, in 2016 in response to a request from Deutsche Oper Berlin (The German Opera) he presented installations using photographs in various spaces inside Berlin City. He also held a solo exhibition at the opera house. In 2018 he plans to participate in the Biennale de l'Image Possible, a biennale held at the Liège Museum of Modern and Contemporary Art in Belgium.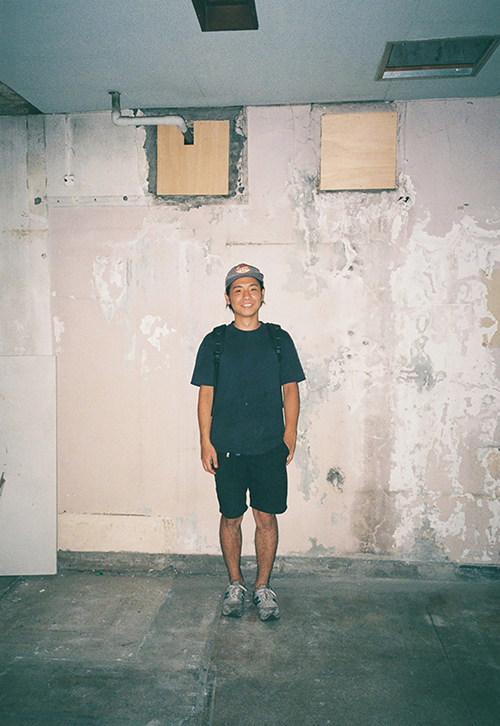 Takahiro Mizushima
Mizushima was born in Tokyo in 1988. He graduated from Tokyo Visual Arts. He has been active as a photographer since his first solo exhibition, "Tokyo Lonely Heart Land" in 2009. In 2014 he participated in an exhibition of works by the general public sponsored by GUARDIAN GARDEN (Ginza, Chuo-ku, Tokyo), a gallery operated by Recruit Holdings Co., Ltd., and he was selected as a 1_wall finalist. From 2016, as a member of the independent gallery TOTEM POLE PHOTO GALLERY, he began activities centered on photo exhibitions. In 2017 his work "Long hug town" won the Grand Prize in the Young Art Taipei Photo Eye Awards. He is continuing his journey toward the images brought about by the sight of crowds of people.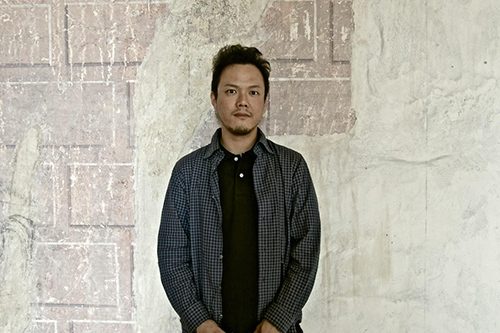 Yasuhiro Morinaga
Morinaga is a sound designer. After studying at the Tokyo University of the Arts Graduate School, he travelled to France to study under movie theorist/music composer Michel Chion. After returning to Japan he engaged in creative activities centered on travelling to regions around the world to record the music and ceremonies, etc. of ethnic minorities. Furthermore, he is enthusiastically tackling collaborations with Japanese and overseas artists, and developing activities that transcend genres such as movies, the performing arts, installations, etc.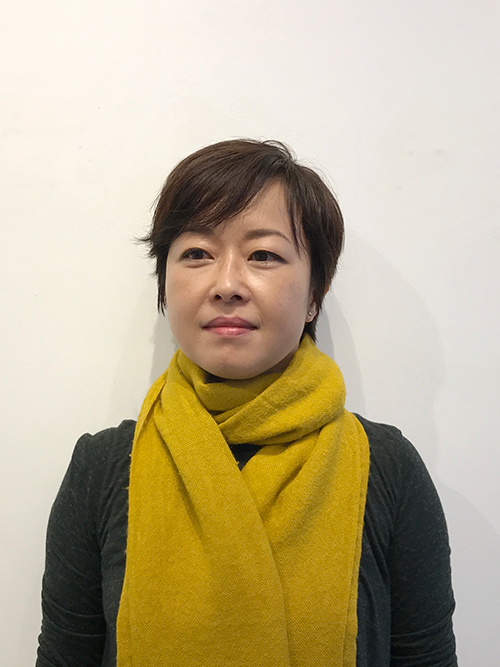 Sachigusa Yasuda
Yasuda was born in Tokyo in 1968. She lives and works in New York. She is attempting to pursue the relationship of visual perception to memories of the body to expand the potential for interpreting the world through bodily sensations. She uses the clues of daily behavior such as walking and looking around in visited cities, places and spaces, the tactile and historical information obtained there, memories of people interacted with, etc. to produce works with methods such as photos, videos, installations, etc. Since 2013 she has been participating in the "Hama-dori, Naka-dori & Aizu Tri-Regional Culture Collaboration Project," by Fukushima Museum, and has been developing a series of works in progress based on interviews with local people and site documentation. Her main exhibits in recent years include "Mother/Land" at Oyama City Kurumaya Museum of Art (2014), "20th DOMANI: 'The Art of Tomorrow'" at The National Art Center, Tokyo (2009), etc.