contents
CURRENT PROGRAM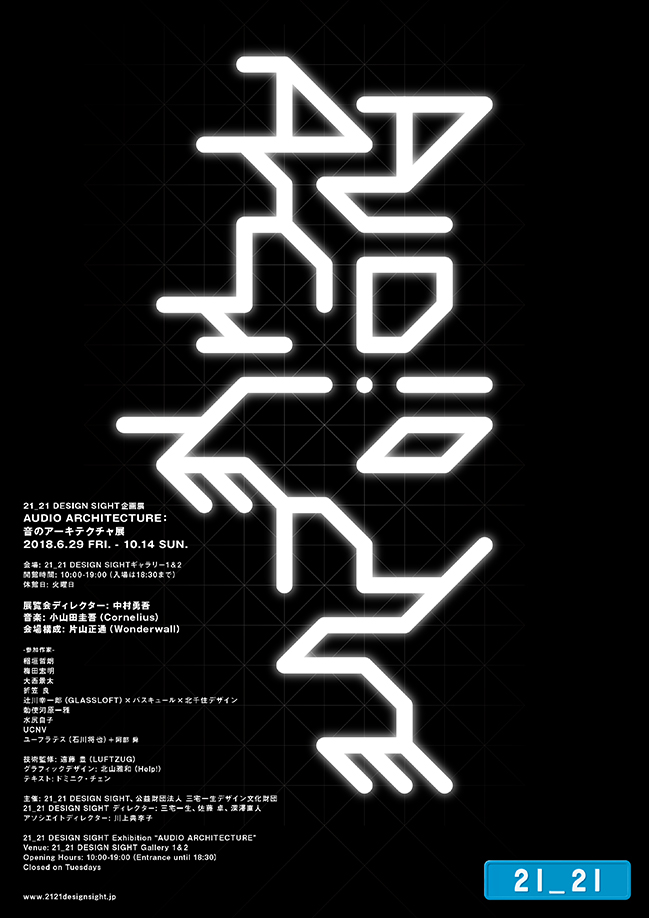 June 29, 2018 (Fri) - October 14, 2018 (Sun)
Within the music, familiar to our everyday life, is a combination of elements; layers of tone, sonic range and rhythm form a densely designed structure - an architecture. There are few opportunities, however, to be conscious of this structure in particular. The exhibition welcomes Yugo Nakamura, one of the most important figures in web design, interface design and film as its derector, and tries to construct a type of "audio architecture." Musician Keigo Oyamada (Cornelius) has written a new music specifically for this exhibition; it is interpreted from the varying perspective of spirited creators into disparate video works. Please come and discover a fresh perspective on music in the venue integrating sound, video and space, dynamically designed by Masamichi Katayama (Wonderwall).
UPCOMING PROGRAM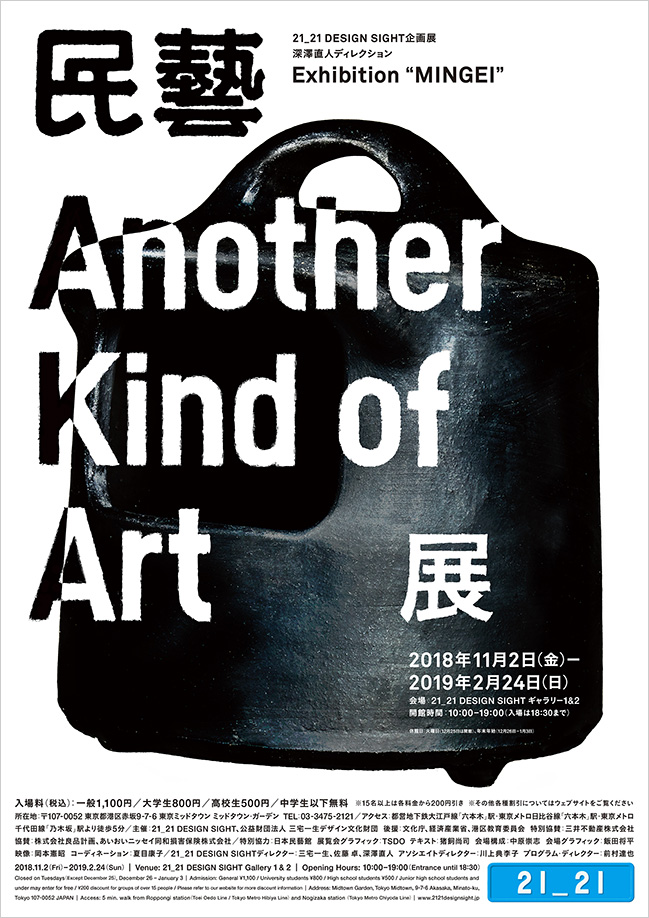 Theme: folk crafts (mingei)
November 2, 2018 (Fri) - February 24, 2019 (Sun)
"In 1925 Soetsu Yanagi, who focused on the beauty in everyday objects used by the common people, named folk arts and crafts made by anonymous craftsmen "mingei". Based on the activities of the Japan Folk Crafts Museum opened in Komaba, Tokyo in 1936 to serve as the headquarters of the mingei movement, the exhibition reveals the face of "mingei" leading to modern design, together with the ideas behind its foundation."
Exhibition Director: Naoto Fukasawa