contents
CURRENT PROGRAM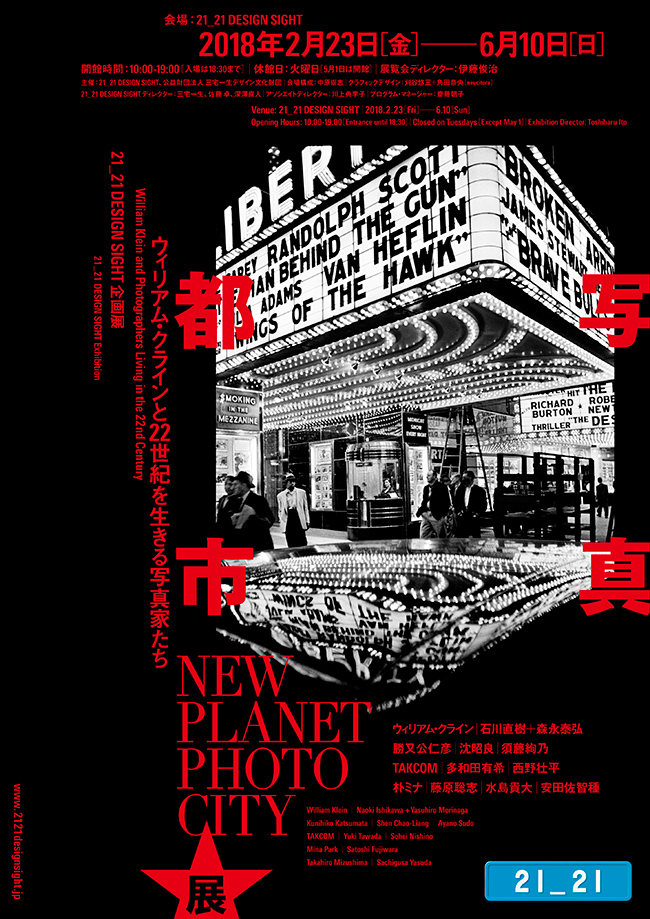 February 23, 2018 (Fri) - June 10, 2018 (Sun)
It will soon be two centuries since photography was invented. An astronomical number of photos have been produced in this period of nearly 200 years, along with innovations in technology and networks, drastic changes have occurred in their forms of expression, their production techniques, and the relationship between the creator and the recipient. In this exhibition, we will introduce the city vision of leading 20th century photographer William Klein and the Japanese and Asian photographers trying to examine the cities and people of the 21st century with a fresh perspective and greatly transcend the frames of conventional photos. Please take a look at this new adventure in visual communication which attempts to depict the heartbeat of future photo cities toward the 22nd century.
Exhibition Director: Toshiharu Ito
UPCOMING PROGRAM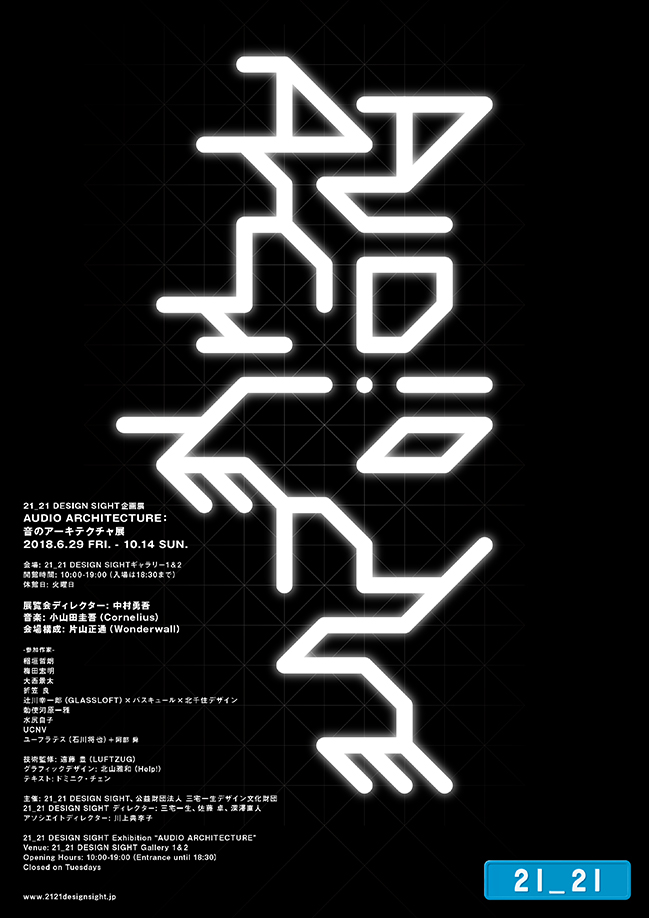 Theme: sound
June 29, 2018 (Fri) - October 14, 2018 (Sun)
"A musical composition surely is a single structure meticulously designed from overall to the details. And I think it is difficult for us listeners to directly intuit the structure inherent to a musical composition, compared to various fields of design which entails visual quality. The theme of this exhibition is to structurally grasp music, which is an auditory experience along the time axis, from diverse perspectives."
Exhibition Director: Yugo Nakamura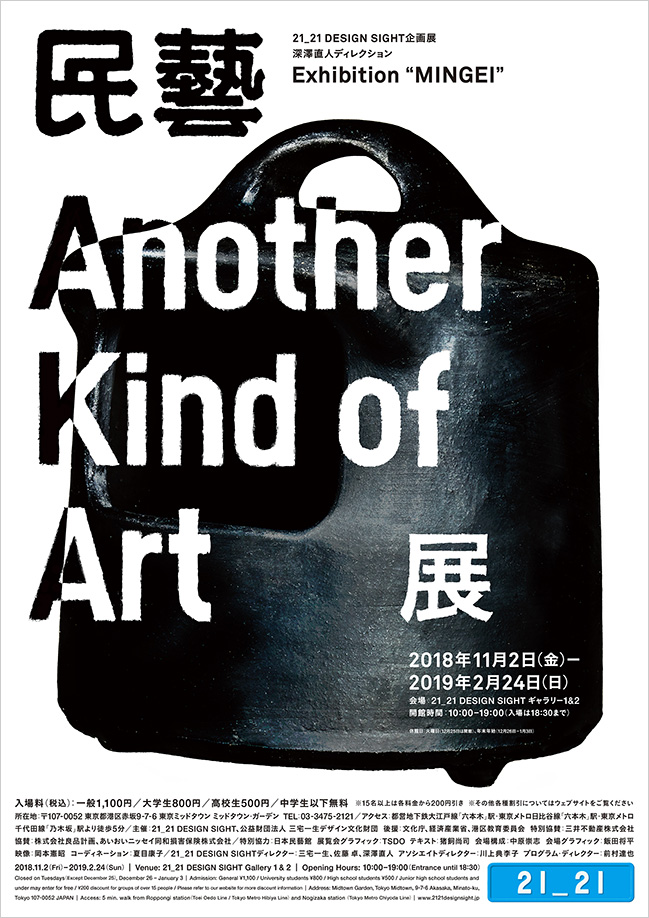 Theme: folk crafts (mingei)
November 2, 2018 (Fri) - February 24, 2019 (Sun)
"In 1925 Soetsu Yanagi, who focused on the beauty in everyday objects used by the common people, named folk arts and crafts made by anonymous craftsmen "mingei". Based on the activities of the Japan Folk Crafts Museum opened in Komaba, Tokyo in 1936 to serve as the headquarters of the mingei movement, the exhibition reveals the face of "mingei" leading to modern design, together with the ideas behind its foundation."
Exhibition Director: Naoto Fukasawa