contents
CURRENT PROGRAM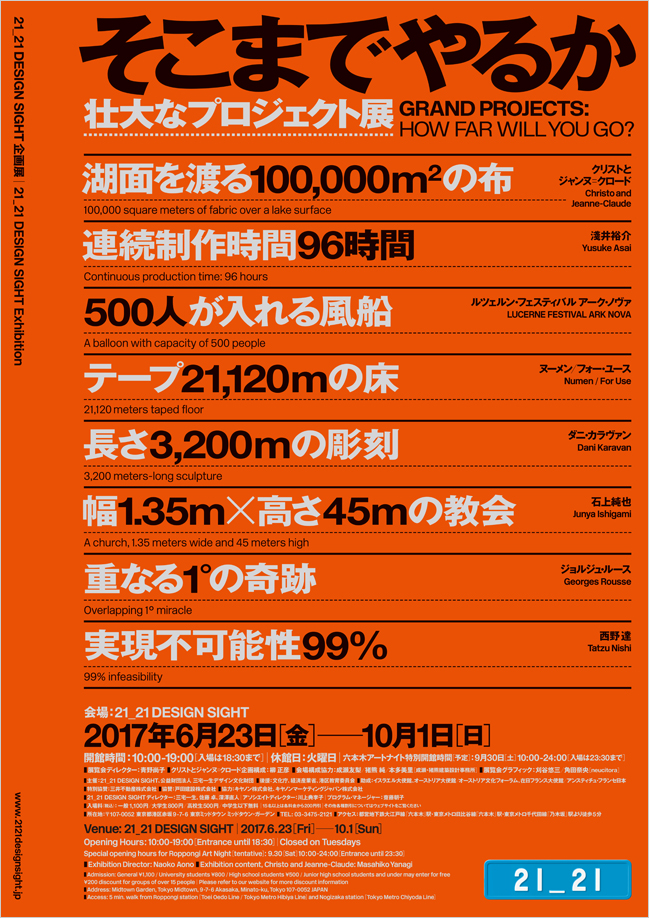 June 23, 2017 (Fri) - October 1, 2017 (Sun)
Gallery 1, Gallery 2, Gallery 3
The joy of making things and the powerful creators proceeding on a journey toward a grand project... therein lies a strong will and passion, much trial-and- error, and the decisiveness to take action.
The works they express encourage us to have new experiences, and make us aware of pleasure and values that we had not thought of before.
In this exhibition, we communicate the special power with these creation has and the joy that emanates from it.
Exhibition Directors: Naoko Aono
Exhibition content, Christo and Jeanne-Claude: Masahiko Yanagi
UPCOMING PROGRAM
Exhibition "Wild: Untamed Mind"
October 20 (Fri), 2017 - February 4 (Sun), 2018
Gallery 1, Gallery 2
Exhibition Director: Shinichi Nakazawa